Christopher Walken Will Play Captain Hook In NBC's 'Peter Pan' Live Show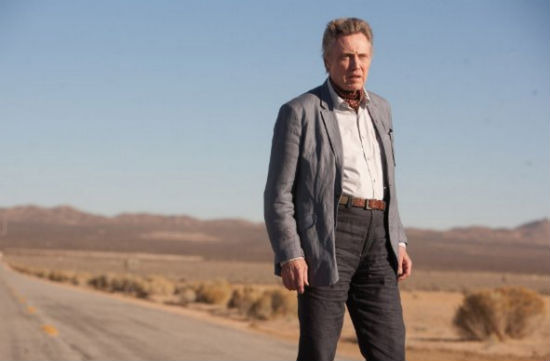 Encouraged by the success of The Sound of Music Live!, NBC is getting the pieces together for more live musical telecasts in the near-ish future. One of those is Peter Pan, and the first star has just been revealed.
Christopher Walken will play Captain Hook in the show, which is expected to air in December. Well, it's certainly better casting than Carrie Underwood as Fraulein Maria. Hit the jump for all the latest updates on the show.
Peter Pan Live! will reunite Walken with producers Neil Meron and Craig Zadan, who worked with him on 2007's Hairspray. Meron and Zadan were also involved in last year's The Sound of Music Live!, which drew almost 19 million viewers. Critics may not have been impressed with the show, but ratings don't differentiate between regular watching and so-called "hate-watching."
The role of Peter Pan has yet to be cast, though producers are actively searching. Kristen Bell was approached at one point, but apparently couldn't fit the project into her schedule. NBC Entertainment chairman Robert Greenblatt told press that they were "close" to finding a lead and confirmed it would definitely be a female.
In a statement, Walken expressed his excitement over the Captain Hook role. "I started my career in musicals, and it's wonderful after all this time, at this point in my career, to be in this classic musical I watched as a child and to work with Neil Meron and Craig Zadan again after Hairspray. It's a chance to put on my tap shoes again."
Greenblatt sounded similarly enthused. "He might really be a song and dance man at heart," he told press at the event. "He's fearless as a comedic actor and always comes to play. I guarantee you he's going to bring his own spin to Captain Hook. He might be the first tap-dancing Captain Hook."
Peter Pan Live! will premiere sometime in December. A Music Man live show is also in the works at NBC, while Fox is plotting a live performance of Grease.