'Doctor Who' Trailer: Peter Capaldi Into Darkness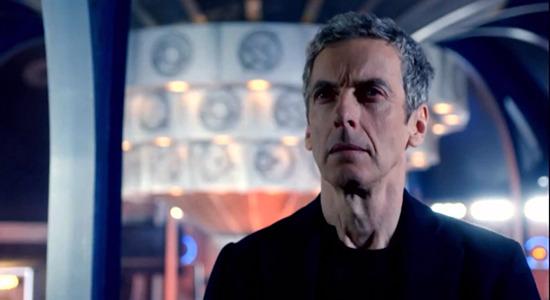 After a few teasing images and a couple teasing video bits, here's the first full-length trailer for the new season of Doctor Who, featuring Peter Capaldi as the twelfth regeneration of the Doctor. The first two episodes of the new season are directed by Ben Wheatley (Sightseers, Kill List), but most of what you'll get from this trailer is a sense of unease on the part of the Doctor as he questions his own nature. Capaldi looks more clenched and intense than the last couple Doctors have been. Will he truly be a more introspective Doctor?
Oh, and there are Daleks, and also a T. rex trotting around in front of Parliament. So that's interesting. Check out the trailer below.
This season of Doctor Who premieres on August 23 in the UK and US.
Trailer via the BBC.
A brand-new era of Doctor Who begins as the Time Lord dons a new look. Peter Capaldi said of his Doctor: "He's woven the future from the cloth of the past. Simple, stark, and back to basics. No frills, no scarf, no messing, just 100 per cent Rebel Time Lord."  While lead writer and executive producer Steven Moffat added: "New Doctor, new era, and of course new clothes. Monsters of the universe, the vacation is over – Capaldi is suited and booted and coming to get you!" The upcoming season also stars Jenna Coleman (Death Comes to Pemberley) as companion Clara.