'Saw II' Director Gets 'Apex,' Described As 'Predator' Meets 'Call Of Duty'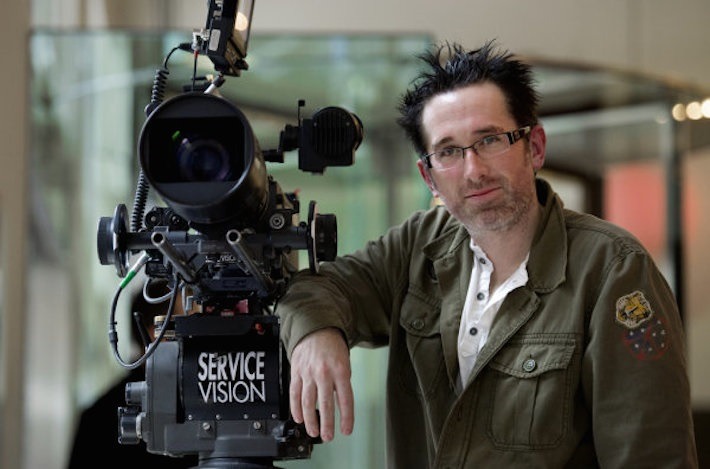 Darren Lynn Bousman, the horror director behind Saw numbers II, III, and IV, is moving on to some different kinds of thrills. He's attached himself to Apex, an indie sci-fi pic described as "Predator meets Call of Duty." James E. Cavanaugh penned the script. Hit the jump for more details.
In describing the film, Bousman said he wanted to combine '80s action with the more detailed realism of modern war movies like Lone Survivor. He said that Apex was "a love letter to the sci-fi films I grew up watching with my dad, such as Alien, Predator, Enemy Mine, Tremors. But I also want it to have the more modern feel of some of the recent video games I am currently playing, like Halo and Call of Duty."
Bousman and his producers have big plans for Apex, which they envision growing into a transmedia property. "This can be a balls-to-the-walls action fantasy and it's franchisable outside of the movie universe," said Bousman. "There is a whole world to explore with Apex."
The director has some experience with big franchises; his three Saw movies grossed a collective $450 million worldwide. His other credits include Repo! The Genetic Opera, The Devil's Carnival, and the recent Mother's Day remake.
But before Apex can spawn any sequels on the big screen or otherwise, we'll have to wait and see how the first one turns out. We'll get our first clue at Comic-Con, where the filmmakers hope to reveal some key art and alien designs.