J.C. Chandor To Direct 'Deepwater Horizon' Movie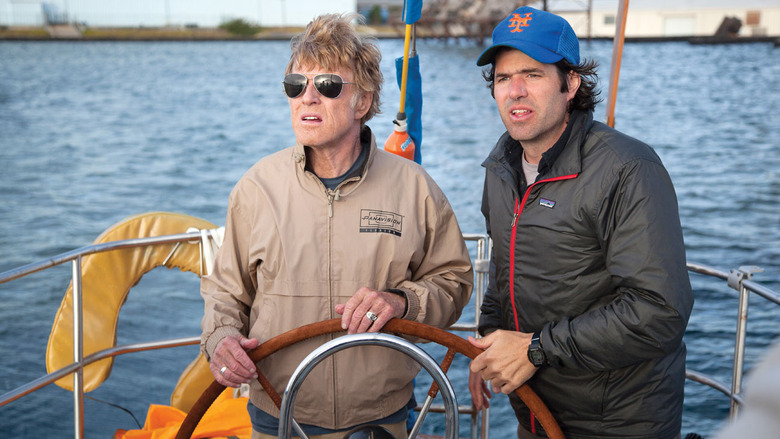 You'd think the harrowing drama of his All Is Lost would make anyone think twice about venturing back into the sea, but director J.C. Chandor isn't scared. He's now in talks to direct Deepwater Horizon, about the real-life oil rig of the same name. Its explosion in 2010 caused the largest offshore oil spill in U.S. history. Get all the details on the project after the jump.
The Deepwater Horizon exploded roughly 40 miles off Louisiana coast on April 20, 2010, while 126 crew members were on board. Eleven were never found after the incident and are presumed dead, while another 17 were injured. The explosion caused an oil leak that flowed for 87 days before it was capped. The spill is considered one of the worst environmental disasters of all time.
However, like the New York Times article on which it is based, the Deepwater Horizon movie won't focus so much on the moral aspects of the event. Instead, it'll tell the dramatic story of the crew members who tried to prevent the incident, and then heroically struggled to save themselves and their colleagues.
Deepwater Horizon represents a change of pace for the director as it'll be his biggest film yet. He's certainly earned the opportunity. He made his feature debut with the critically acclaimed Margin Call, and followed that up with the equally praised All Is Lost. His next release will be the thriller A Most Violent Year starring Oscar Isaac and Jessica Chastain.
It's also a somewhat unusual step for producers Lorenzo Di Bonaventura and Mark Vahradian, who are better known for action tentpoles like Transformers: Age of Extinction. On the other hand, Deepwater Horizon does seem to be of a piece with another recent project of theirs, the Yarnell Hill wildfire picture being directed by Scott Cooper.