Colin Farrell In Talks For 'True Detective' Season Two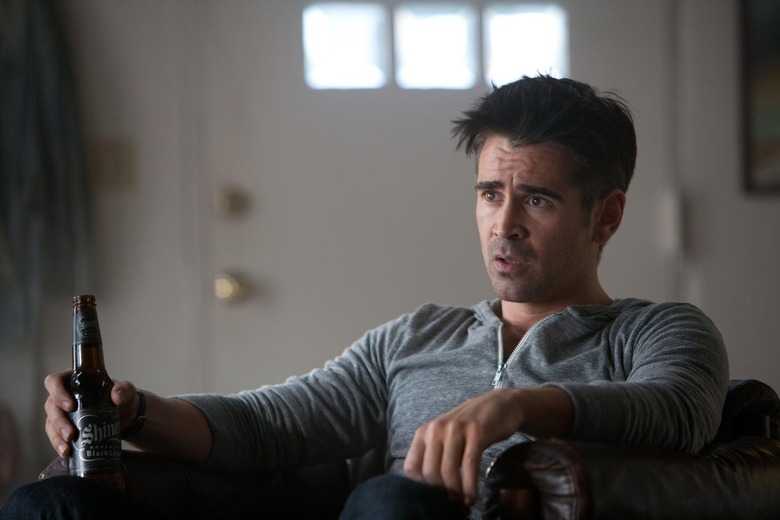 We just heard that the second season of Nic Pizzolatto's True Detective will have four central characters. Now we may have faces for two of them. Colin Farrell is reportedly in talks to take one of the lead roles in the show's second season. And Taylor Kitsch is also said to be "among the leading candidates" for the second male lead. 
The Wrap reports both casting choices; Deadline and Variety echoed the report, though neither had any mention of Kitsch. HBO would not comment.
Per Variety, HBO Chairman/CEO Richard Plepler and president Michael Lombardo said, at the Television Critics Assn. summer press tour yesterday, that the first two scripts for season 2 are "more exciting" than those of the first season. (Whatever that means.)
At the time, the execs also said that cast announcements "were imminent," and with the release of Farrell's deal, we'll probably hear more casting for the show in very short order.
All we really know about the show at this point is that it will be set in California. Pizzolatto said early on,
It takes place in California — not Los Angeles, but some of the much lesser known venues of California — and we're going to try to capture a certain psychosphere ambiance of the place, much like we did in season one.
The writer had also teased that the plot would involve "hard women, bad men and the secret occult history of the United States transportation system." But in comments this week, he backed off a bit on the transportation system line, saying "I would actually just stick with 'set in California.'"
There's no announced premiere date for the show's second season at this point. With scripts yet to finish and all of shooting to do, it's going to be several more months before we see any new material at all.
Colin Farrell True Detective