'Ghostbusters' Re-Release Trailer: A New Look At An Old Favorite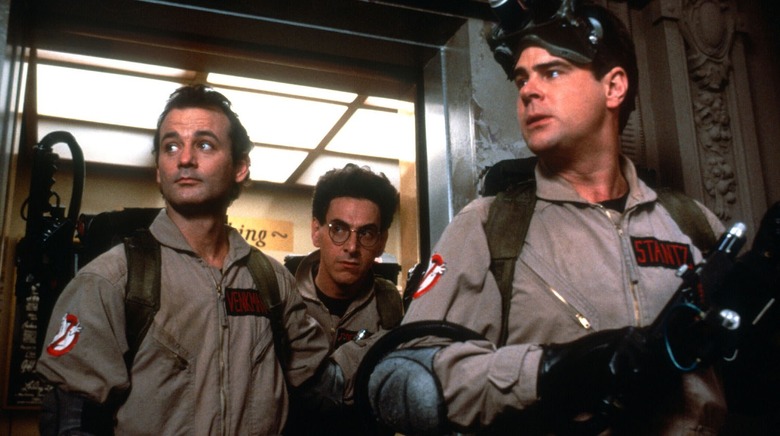 It's been a disappointing summer movie season in some regards, but at least there's one release guaranteed to be one of the best summer blockbusters of all time. Mostly because it already was.
Sony is putting Ghostbusters back into theaters August 29, in honor of its 30th anniversary. And if you're wondering whether the horror comedy classic still holds up, you can decide for yourself by checking out the brand-new Ghostbusters re-release trailer after the jump.
Pretty much everyone on Earth has already seen this movie by now, but maybe that's a point in its favor. Instead of giving up your hard-earned cash and your precious time for a movie that may or may not be any good, you can plunk down your $12 and settle into your seat knowing full well that this one will be great.
And besides, just because you've already seen this movie doesn't mean you've seen it the way it was actually meant to be seen. If you're about the same age as Ghostbusters or younger, there's a good chance you've never watched it in an actual theater. Or even if you have, it's probably been a while. What better time to revisit it than when there's a shiny new 4K restoration in theaters for one week only?
In any case, it probably beats most of your other options that weekend. Labor Day tends to be a slow weekend for ticket sales, and as such is usually treated as a dumping ground by studios. A quick look at the upcoming release calendar suggests that this one is no exception.
Ghostbusters was directed by Ivan Reitman and stars Bill Murray, Dan Aykroyd, Harold Ramis, Ernie Hudson, Sigourney Weaver, and Rick Moranis. It follows a team of guys who solve problems of the supernatural variety. But you already knew that.