Steven Soderbergh Will Direct All Of 'The Knick' Season 2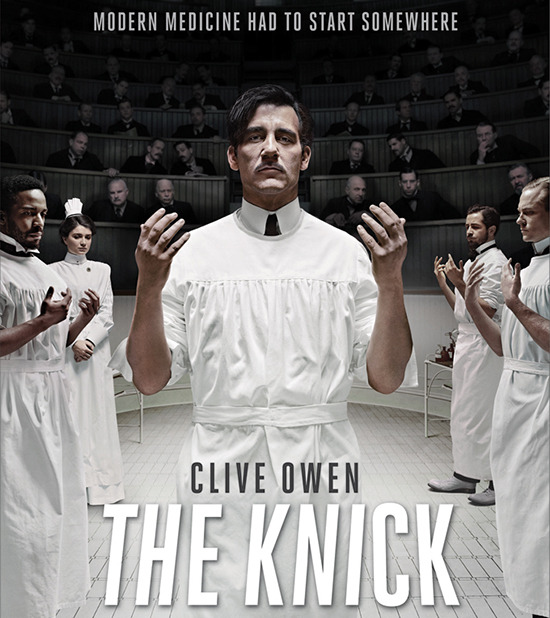 I love Steven Soderbergh's "retirement," and we haven't even seen much of it yet. The Knick, the ten-episode Cinemax show directed by Soderbergh, doesn't premiere until August 8. When it premieres, we'll see Clive Owen as a surgeon, or what passed for a surgeon in 1900, when the Knickerbocker Hospital in New York was a barrier of sorts between life and death. Cinemax evidently likes the show enough to order a second season; the show's renewal was announced today. Season two of The Knick will also be a ten-episode affair, and Soderbergh will once again direct the entire span.
The director said, as quoted by Variety,
I'm going to do all 10 — you're seeing a trend now of ... a sense that there's a positive aspect to having a visual language that's very specific and very unified throughout the show. It's not only creatively satisfying, but also, practically speaking, better ... in terms of economics ... we schedule it like a film.
We knew that he was interested in doing the second season, should such a thing be in the cards. And I'm thrilled to hear he's taking that step — while we're not getting a new theatrical film from Soderbergh any time soon, we're getting at least a 20-hour story, all directed by him. How crazy is that?
He seems to think it's nuts, too.
11 months ago, I did not think I'd be sitting here talking about 10 hours of material that is behind us and 10 hours in front of us, but I had a very similar reaction to the one Clive had when I read the first script ... I knew that, as the first person who got to take a look at it, the second person who was going to see it would say yes. My whole life, I've moved in any direction that I felt was going to engage me and excite me.
Here's the synopsis we have for the first season:
In New York City in 1900, the Knickerbocker Hospital operates with innovative surgeons, nurses and staff who have medicinal limitations to prevent staggeringly high mortality rates. Dr. John Thackery, the newly appointed leader of the surgery staff, battles his cocaine and opium addictions with his ambition for medical discovery and reputation among his peers. Harvard graduate Dr. Algernon Edwards must fight for respect within the all-white-populated hospital, as well as the racially charged city. While literally struggling to keep the lights on, the hospital attempts to attract a wealthy clientele, without sacrificing quality care.