Superhero Bits: Thanos, X-Men Days Of Future Past, Gotham, Guardians Of The Galaxy, Comic-Con, Batman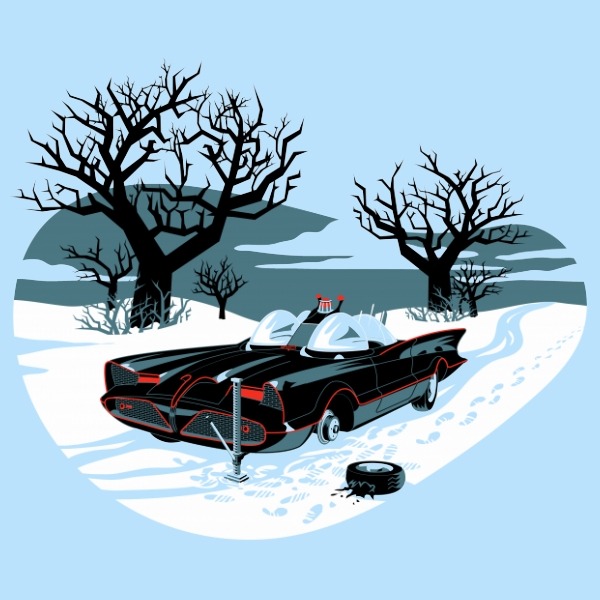 Want this hilarious Batman/Jingle Bells t-shirt? Who helped James Gunn cast Thanos in Guardians of the Galaxy? How many versions of the Guardians soundtrack will there be? What's going on with Batman and Marvel TV at San Diego Comic-Con? Want to read the Arrow season 3 synopsis? Can you guess which fast food chain teamed up with the Teenage Mutant Ninja Turtles? Which plot points were cut out of X-Men Days of Future Past? Read about all that and more in today's Superhero Bits.
Geek Crusade (via Comic Book Movie) posted some Guardians of the Galaxy press conference clips including this one where James Gunn says Joss Whedon helped him cast Thanos cause Thanos will appear in some Whedon movies too.
Way too many awesome pieces to post in part 4 of the Poster Posse tribute to 75 years of Batman.
Here's a new featurette for Gotham via CBM.
The Marvel TV panel will be Friday in Ballroom 20 Comic-Con and feature Agents of S.H.I.E.L.D and Agent Carter.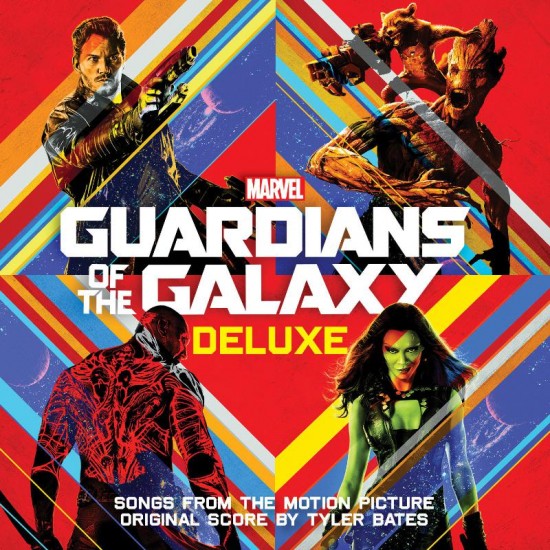 Looks like there will actually be three albums release for Guardians of the Galaxy.
X-Men Films (via CBM) has a great post of specifics things you didn't see in X-Men Days of Future Past, but were either cut or filmed.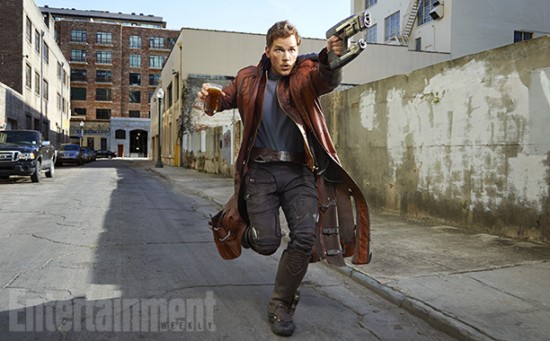 Some more images from the new EW with Chris Pratt as Star Lord. I'm pretty sure they aren't from the movie.
Lots and lots of Batman 75th anniversary stuff at Comic-Con this year. Superhero Hype has the full press release.
Due to the amount of graphics and images included in Superhero Bits, we have to split this post over TWO pages. Click the link above to continue to the second page of Superhero Bits.

Check out this Killer Croc art print called Dragon by Timothy Pittides. It's now available via Kapow Posters
The Arrow season 3 description is out and has a major spoiler.
Captain America is used for subversion in this hilarious video by Animation Domination via Movies.
Reuters reported by Marvel Universe Live.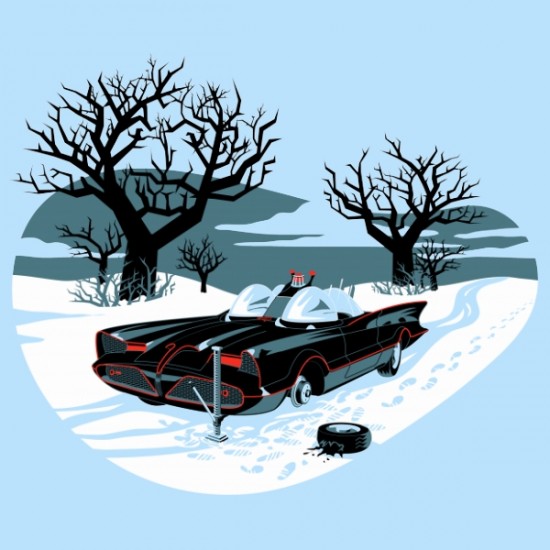 Just in time for Christmas in July, "The Batmobile Lost a Wheel and the Joker Got away" t-shirt.
The Verge explores the evolution of the Superman costume in film and TV over the years.
Pizza Hut and the Ninja Turtles are teaming up for a promotion, as you'd expect.
The Winter Soldier is getting his own comic book later this year, via AV Club.
Note: Superhero Bits returns Monday.