Warner Bros. In Talks To Back Shane Black's 'The Nice Guys'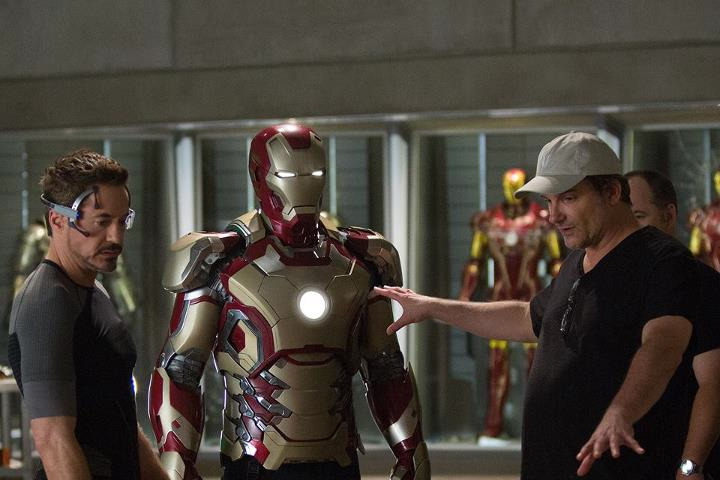 Here's a minor but pleasing update to a recent story. Shane Black (above, on the set of Iron Man 3) may have a Predator movie to work on for Fox, but he's also been putting together a film based on a script called The Nice Guys, which he co-wrote a few years back. Russell Crowe and Ryan Gosling have been circling the project, which follows a private detective who gets wrapped up in a conspiracy after investigating the death of a porn star in '70s Los Angeles. Now Warner Bros. is in talks to back the film, which means it is about to take a big step towards being a reality. 
Deadline reports the impending deal, but there aren't too many more details. The question, if things work out, is what order Black's current set of projects might shoot in. This could potentially be his next film, with the Predator movie following afterward.
Here's what we know about The Nice Guys, which Black wrote with Anthony Bagarozzi:
In smoggy 1970s Los Angeles, Jackson Healy (muscle-for-hire, recovering alcoholic) and Holland March (private eye, practicing alcoholic) are brought together by the suicide of a fading porn star. Problem is, the dead girl's aunt is convinced she saw her niece alive and well, AFTER the highly publicized incident. March needs money, takes the case-and within days, it's blossomed into a far-reaching murder conspiracy, bizarrely rooted in smog and the U.S. auto industry.