Rumor: Gus Van Sant Replacing Shane Black On 'Death Note'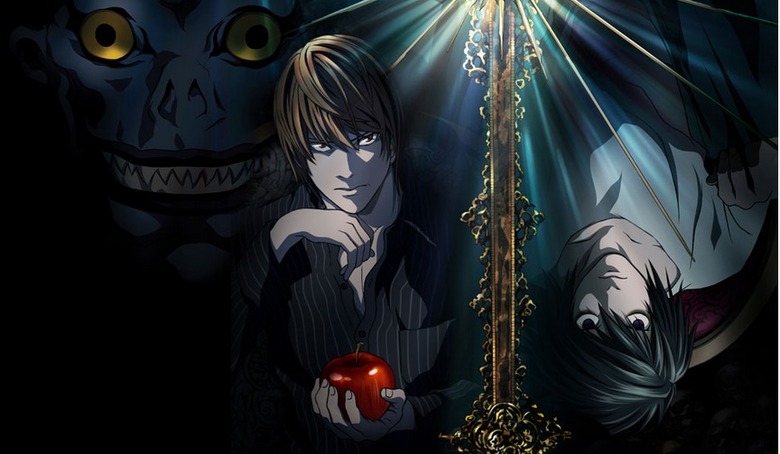 Some time ago, we got word that Shane Black would be directing an English-language adaptation of the Japanese manga Death Note. Since then, though, we haven't heard much about the project at all. So we were disappointed but not terribly surprised to hear that he's no longer set to helm.
Instead, according to a new report, Gus Van Sant will be taking over the reins. Seems like an interesting combination, if nothing else. Hit the jump for more details.
Anyway, their sources indicate that Van Sant will be directing the Death Note movie for Warner Bros. Dan Lin, Roy Lee, Doug Davison, and Brian Witten are producing the film for Warner Bros. The latest draft of the script comes from Black, Anthony Bagarozzi, and Charles Mondry.
Written by Tsugumi Ohba and illustrated by Takeshi Obata, the original Death Note follows a high school student who discovers a mysterious notebook that allows him to kill anyone in the world, simply by writing their name in it. He uses the new tool to turn vigilante, trying to create a better world by offing all the bad guys in it.
Naturally, his actions catch the attention of law enforcement. They bring in a genius detective called L to help solve the case, and a convoluted cat-and-mouse game ensues. Oh, and there's a race of extra-dimensional death gods who put the book out there in the first place.
The manga, which ran from 2003 through 2006, has already inspired an anime series, two live-action films, and a movie spinoff in Japan. Warner Bros. has been trying to get the English-language adaptation off the ground for a few years already. Charley and Vlas Parlapanides were the first to take a crack at the script, before Bagarozzi and Mondry took over.
Black signed on in 2011, and was still attached as of last year. However, it seems his plate is getting pretty crowded now, what with the new Predator reboot/sequel thingy and the Doc Savage film.
Assuming the story is true, Van Sant certainly isn't the obvious choice to direct Death Note. However, he does have some experience with thrillers. He directed To Die For, Elephant, and Paranoid Park, all of which dealt with teens and violence, not to mention that notorious Psycho remake.