Rumor: Chris Columbus Signs On For 'Gremlins' Reboot And 'Goonies' Sequel [UPDATED]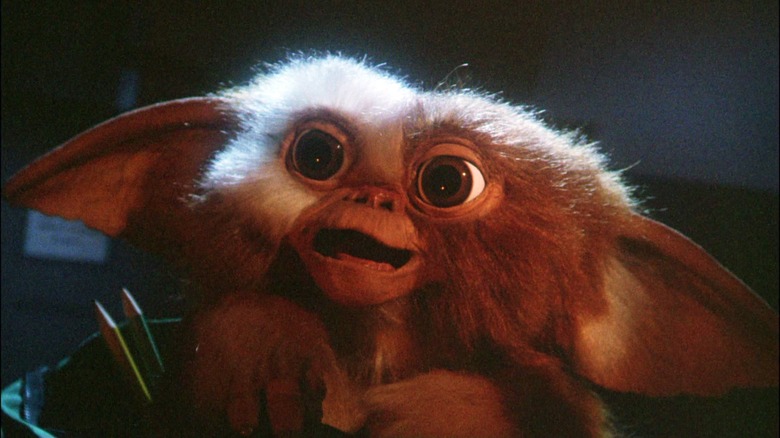 UPDATE: We've heard from our good sources that the new Gremlins movie won't be a remake, but a sequel-style reboot set 30 years after the original. Original post follows.Chris Columbus may be going back to his roots. A new report indicates that he's set to produce both the Gremlins remake and the Goonies sequel, having written the screenplays for the originals. Hit the jump for all the details.
Warner Bros. has been trying to get a new Gremlins made for years, and the project is currently on the fast track with Seth Grahame-Smith and David Katzenberg producing. (They're the same guys who are working on the new Beetlejuice.)
Like the original, the Gremlins remake will follow a boy who receives a strange pet for Christmas. When he breaks the very strict and very specific rules for its care, he inadvertently opens the door to an infestation of the monstrous critters. Gremlins already has one sequel, 1990's Gremlins 2: The New Batch.
Executive producer Steven Spielberg is expected to be involved in the remake, though the specifics are unclear at this time. The original's director, Joe Dante, does not seem likely to return. We also know that star Zach Galligan wants in, but no casting has been confirmed at this time.
Assuming Tracking Board has it right, Columbus will additionally be re-teaming with Spielberg for The Goonies 2, which has also been in development for quite a long while.
That one does have the original director, Richard Donner, on board. Donner has said that Spielberg came up with the idea for the story, and that he hopes "all" of the original stars will return.
When asked about a new Gremlins a few years back, Columbus acknowledged that "it would be fun to go back and revisit," but expressed some reservations.
I think it's impossible to recreate in a CGI environment. I think it will inevitably lose some of its charm. Those are edgy Muppets in a sense and you don't want to lose that sense of anarchy that those gremlins had, because behind the scenes are 25 puppeteers making them to come to life.
In the same interview, he hinted that Goonies would be a tough act to follow as well: "But as Steven said, 'How can you really be going underground finding another gigantic pirate ship filled with treasure? What can be the next adventure?'" Presumably he's come around since then.
As it happens, Columbus' next project as a director is also an '80s-inspired piece. He's helming Pixels, an Adam Sandler comedy in which '80s-style video game characters attack New York City.