Star Wars Bits: Reporter Investigates Possible 'Star Wars' Set; Plus Rebels, Eric Tan, Phineas And Ferb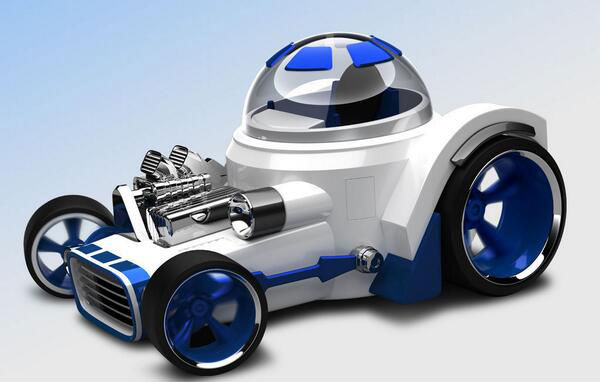 Lots of cool merchandise and droids are in this edition of Star Wars Bits. Below, read about the following.
Watch a BBC News report try to figure out if Star Wars Episode VII is shooting in the woods.
Chopper the astromech droid is built in a new Star Wars Rebels video.
Check out a new Star Wars Rebels poster.
Eric Tan's insane Empire Strikes Back poster is now on sale.
Check out the R2-D2 Hot Wheels coming to Comic-Con.
Han Solo and Chewbacca have been revealed from the upcoming Phineas and Ferb: Star Wars.
Is Star Wars Episode VII filming in the Forest of Dean? One BBC crew went there with a camera and couldn't find out for sure but, it's super interesting none the less. Check out the video here thanks to JediNews and SW Underworld.
So what do you think? Is it Star Wars? Bleeding Cool found an image that pretty much confirms it.
The official Star Wars YouTube put up this video about the creation of Chopper, the droid star of Star Wars Rebels:
In addition to announcing the full Star Wars schedule for San Diego Comic-Con this year (at this link), StarWars.com revealed this new Star Wars Rebels poster. We've seen lo-res versions, but finally we have a good one.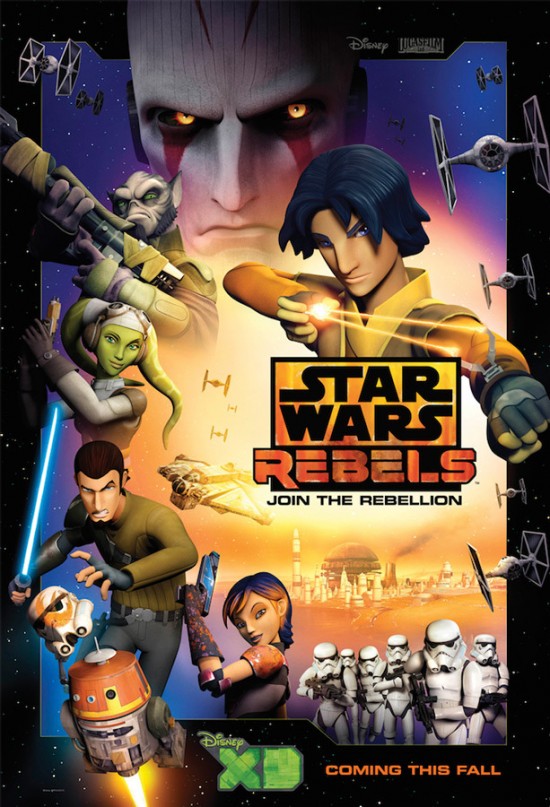 Eric Tan is one of our favorite artists on /Film and he's in the process of releasing some gorgeous Star Wars art. His A New Hope print is sold out but The Empire Strikes Back is now on sale. Unfortunately, it's only sold framed for $400. But it's at DisneyStore.com. Here's his write up on it.
Hasbro revealed their second Star Wars themed Hot Wheels car, this one based on R2-D2. Check it out.
Is this the droid you've been looking for? He's a "feisty one." #SDCC2014 @StarWars pic.twitter.com/gJD97UlSxz

— Hot Wheels (@Hot_Wheels) July 9, 2014
Finally, TV Guide has a new image from Phineas and Ferb: Star Wars featuring Han Solo and Chewbacca. It's super small, but pretty cool to see the characters officially animated. Check it out. The episode airs July 26.