'Divergent' Sequel 'Allegiant' Hires 'Maze Runner' Writer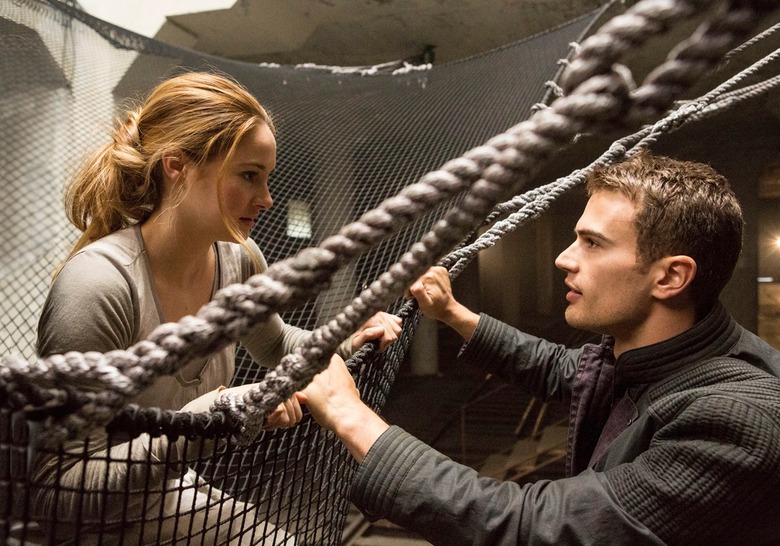 The Divergent sequel Insurgent is still several months away from theaters. But with the franchise slated to churn out a new installment each year there's no time to be wasted in prepping the sequels. So Allegiant – Part 1, which follows Insurgent, has just tapped Noah Oppenheim to write the script.
Interestingly, Oppenheim is coming fresh off of a rival YA adaptation, Fox's The Maze Runner. At least we know he has experience with the genre. Hit the jump for more updates on Allegiant.
The Maze Runner, which hits theaters this fall, is Oppenheim's first screenplay credit. He previously worked as a TV producer, executive producing The Buried Life and serving as senior producer on Today, and Hardball With Chris Matthews.
Based on the books by Veronica Roth, the Divergent film series takes place in a dystopian Chicago divided into five personality-based factions. (Think of the Hogwarts Houses, only way more intense.) In the first movie, this spring's Divergent, heroine Tris (Shailene Woodley) began to see the cracks in her society as the different segments battled for control.
In Allegiant, THR writes, Tris and her love interest Four (Theo James) discover "that the world they grew up in may all be a lie, and they'll have to make hard choices that could change their lives forever." Which is vague enough that it could serve as the logline for pretty much any dystopian YA movie, ever. For that matter, it could even describe Oppenheim's The Maze Runner.
Shooting on Insurgent is already underway in Atlanta. It's scheduled to open March 20, 2015, followed by Allegiant – Part 1 on March 18, 2016 and Allegiant – Part 2 on March 24, 2017. Robert Schwnetke is directing Insurgent, replacing Divergent's Neil Burger. Neither Allegiant movie has confirmed a director yet.