Ridley Scott Planning Bible-Based Epic 'David'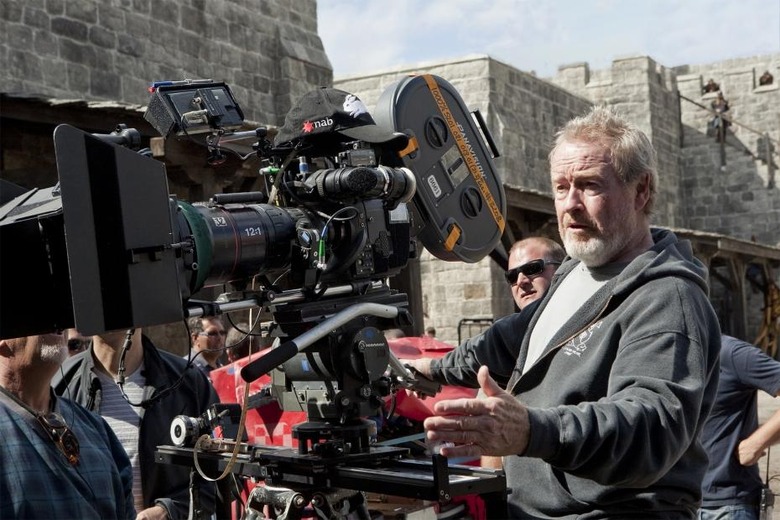 Even as he puts the finishing touches on his Old Testament epic Exodus: Gods and Kings, Ridley Scott is preparing to bring another Biblical hero to the big screen.
Scott is re-teaming with Chernin Entertainment and 20th Century Fox for a project about King David in his post-Goliath years. Jonathan Stokes is writing the script. Hit the jump for more details on the project.
While Scott is set to produce David (which is just a working title, not the film's confirmed name), it's unclear whether he'll also direct. The trade speculates that the studio will want to wait until Scott is available to shoot it himself.
However, Scott is already weighing several options for his next project including Prometheus 2 and The Martian with Matt Damon. If he decides he wants to step way from ancient-times pictures for the time being, it could be a few years before David really gets going.
Stokes has few completed projects under his belt but is quickly earning a reputation as a writer to watch. He's landed on the Black List for the past three years running; the one that got him on the list in 2011, Blood Mountain, is currently being developed as a thriller starring Benedict Cumberbatch.
David fits very well with the current wave of Bible-based epics. In addition to Aronfsky's Noah and Scott's Exodus, we've also seen Son of God (from History Channel's The Bible) miniseries this year. A Ben-Hur remake, a Jesus biopic, and a Pontius Pilate project are also in the works.