David Slade To Direct 'Powers'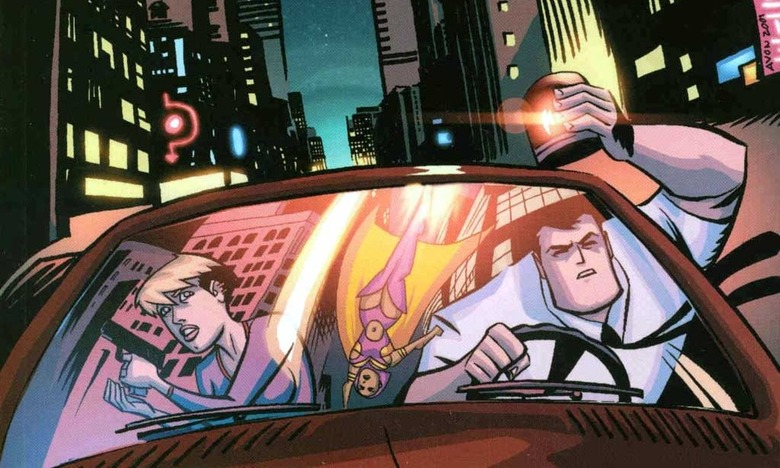 At this point, Sony has been trying to adapt Brian Michael Bendis and Michael Avon Oeming's Powers for well over a decade — first as a movie, then as an FX show, and now as the PlayStation Network's first original series.
Only time will tell whether this latest iteration will work out any better than the earlier ones did, but for now it seems to be making some good progress. David Slade has just signed on to direct the first two episodes of the series, from a script by Charlie Huston. Hit the jump for all the latest updates on the project.
Powers, like so many comic book adaptations before it, is set in a world where superpowers are a thing. But rather than following the epic battles between superheroes and supervillains, Powers follows the people on the ground. At the center of the story are Christian Walker and Deena Pilgrim, two homicide detectives who specialize in cases involving "powers," or people with superhuman abilities.
Slade already has some experience with comic book adaptations, having helmed 30 Days of Night. His other big-screen credits include The Twilight Saga: Eclipse and Hard Candy. But it's his small-screen resume that seems really intriguing. He serves as an executive producer on NBC's Hannibal and has helmed several episodes, along with an installment of Breaking Bad ("Open House") and the pilot for Awake.
Casting on Powers is currently underway but no roles have been filed at this point. The 10-episode series is expected to premiere on the PlayStation Network in December. The first episode will stream for free on the PlayStation Network, while PlayStation Plus subscribers will be able to access the entire series at no additional charge.