Richard Linklater's 'The Incredible Mr. Limpet' Adds Jon Hamm And More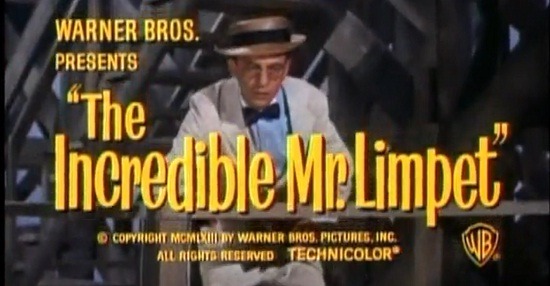 With his 12-year project Boyhood set to open this weekend, Richard Linklater is turning his attention to his next film. Casting is well underway for The Incredible Mr. Limpet, Linklater's remake of the 1964 film for Warner Bros.
And so far, things seem to be shaping up nicely. Jon Hamm is reportedly looking to join Zach Galifianakis in a major role, with Danny McBride, Sarah Silverman, Kevin Hart, Josh Gad, Keegan Michael Key, and Jordan Peele in talks as well for other roles. Hit the jump for more details.
Hamm is being eyed to play the villain, a human businessman whose company mines the ocean floor. McBride and Silverman are in talks for live-action characters, while Gad, Hart, Key, and Peele will lend their voices to various sea creatures.
Linklater is directing The Incredible Mr. Limpet from a script based on the novel by Theodore Pratt. He became set to helm earlier this year after being rumored a few years back. Prior to that, Steve Oedekerk and Brad Bird were also linked to the project at various points. In all, Warner Bros. has been trying to get the remake off the ground for about two decades.
Bill Gerber (Grudge Match) is producing the remake. Linklater's Waking Life and A Scanner Darkly collaborators Femke Wolting and Tommy Pallota are helping with the animation, so we should be in for some interesting visions if nothing else.The Incredible Mr. Limpet could enter production this fall, although the live-action scenes likely won't shoot until early next year. No release date has been announced.
Also of note, speaking to Rope Of Silicon, Linklater didn't make it sound like this film was happening at all, but maybe that's changed.