'Batman V Superman' Not On Warner Bros. Comic-Con Schedule; 'Star Wars Episode VII' Also Out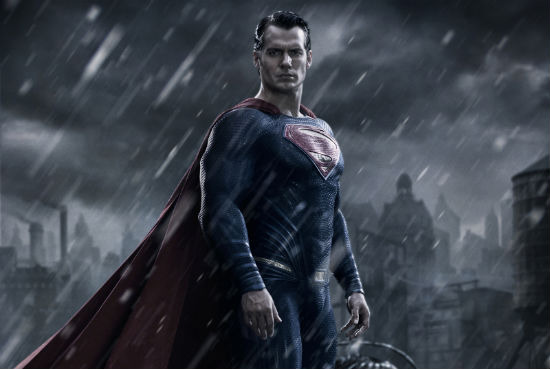 For the past few years, Marvel has ruled Hall H at San Diego Comic-Con. Their panels have consistently had the most surprises, the most news, and the most new footage. At the end of the weekend, they're what everyone's usually talking about. Then 2013 happened.
Marvel once again had a strong panel, but a few hours earlier, Warner Bros. had the biggest, most awesome news by far. They announced a sequel to Man of Steel would feature Batman. Fast forward a year and we now know a lot more about the film, titled Batman v Superman: Dawn of Justice. What we don't know is what Warner Bros. has planned next for their DC properties. The subtitle "Dawn of Justice" is a not-so-subtle hint that Justice League is coming, and the rumor was Comic-Con is where an announcement of that film would happen. Plus, we heard more movies were going to be announced too.
But, maybe not. An early glimpse at the Warner Bros. Hall H panel taking place Saturday July 26 has been revealed. Peter Jackson will present The Hobbit: The Battle of the Five Armies, George Miller will bring Mad Max: Fury Road, and the Wachowskis will bring Jupiter Ascending. However, there is no mention of Batman v Superman or anything DC Comics related. Does that mean it won't be there? No, it could be a surprise, but it's not a good sign.
Also of note, the official Star Wars website revealed Star Wars Episode VII won't be represented at the event, but Star Wars Rebels will be.
Read more about the Star Wars Episode VII and Batman v Superman Comic Con omissions below.
First up, StarWars.com wrote about how the franchise will be represented at San Diego Comic-Con. There's a huge Star Wars Rebels panel on Friday, panels on the new books, the original trilogy, but then this note:
With Star Wars: Episode VII creators deep in production in anticipation of the film's December 18, 2015, release, Lucasfilm will not be featuring the movie at SDCC.
"Not featuring" doesn't mean it won't be "absent," but it doesn't look good for those expecting a big showing. Maybe there's just be a small tease. Read more at the official site through the link above.
That's the same attitude with Batman v Superman. Just because it's not part of the Warner Bros. panel just yet (as reported by the Los Angeles Times) that doesn't mean it won't be there. The film has been shooting for a few weeks now and there will definitely be some footage that can be shown if they choose to. On the other hand, it doesn't come out until May 2016. That's after Star Wars. The film does not have to be at Comic-Con 2014.
Do I think it will be? Oh heck yes. It was a huge surprise last year and maybe it'll be a huge surprise this year. Plus, who knows? Maybe Warner Bros. is dedicating a whole panel to their upcoming DC Comics films. The official schedule isn't out yet. But, the fact it's not there isn't the end of the world. Just a bad first step. (Note: As of publication, an e-mail to Warner Bros. about this was not returned.)
What are your thoughts on this Comic-Con drama?