Page 2: Indiana Jones, Mac & Me, Star Wars, GoT, Frozen, 24, Rocky, Inherent Vice, Harry Potter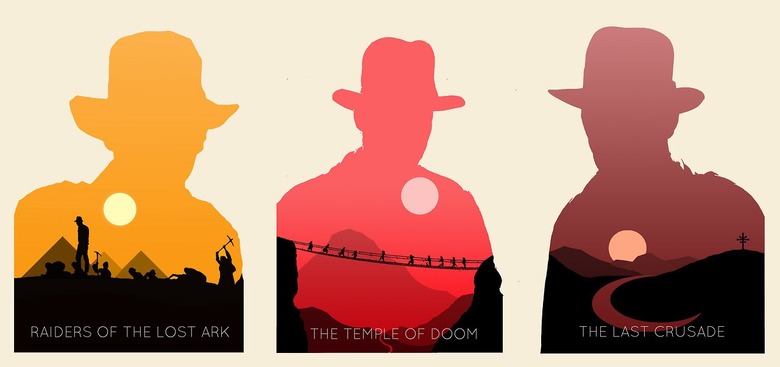 Page 2 is a compilation of stories and news tidbits, which for whatever reason, didn't make the front page of /Film. After the jump we've included 36 different items, fun images, videos, casting tidbits, articles of interest and more. It's like a mystery grab bag of movie web related goodness.
Header Photo: Indiana Jones Silhouette Posters (Inspired by Olly Moss)
The Top 10 Roles That Made Us Adore Tom Hanks
The Best Lines About 2014?s Worst-Reviewed Films (So Far). Thanks, 'Tammy!'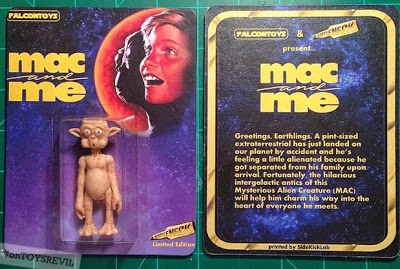 "Mac & Me" by Falcon Toys for Bottleneck Gallery (July 11 Sale)
25 Future Stars Who Appeared on 'Seinfeld'
6 Horror Subgenre Mashups We Want to See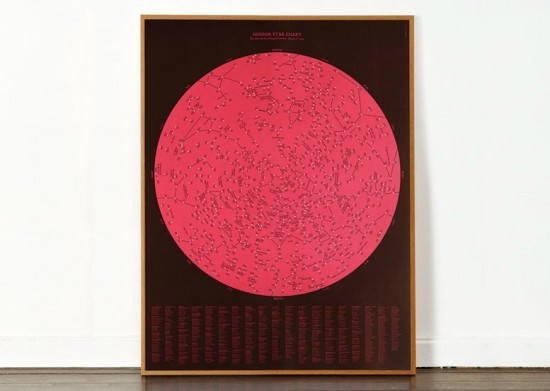 A Stunning Sky Map Of 135 Classic Horror Films
Top Ten Box Office Takeaways: Holiday Box Office Suffers Worst Drop of the Year
"Jaws" Is Ridiculous, Say Kids Who Owe Everything to "Jaws" by Ben Dreyfuss and Emily Dreyfuss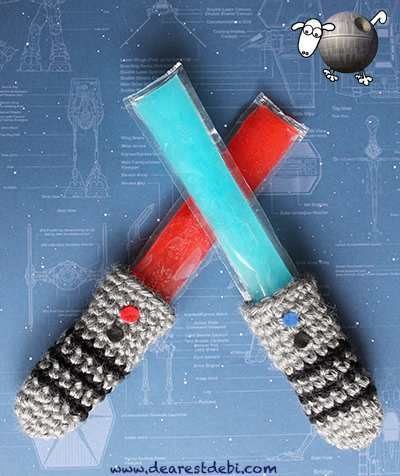 Turn Popsicles Into Lightsabers With DIY Hilts
Joe Swanberg (Happy Christmas) Talks Ben Falcone's Tammy
Check out the Star Wars fan film made by UGA's Chris Conley
9 Comic-Con Surprises Sure to Happen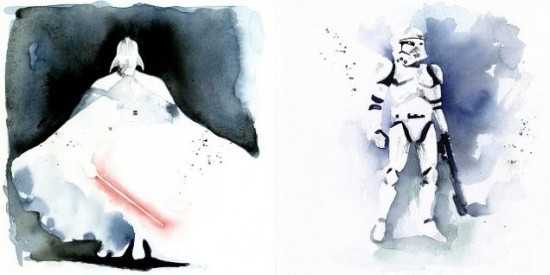 Look at the New Fan Art From One of Our Favorites
TV shows that came back from the dead
Millennium Falcon cutting board
Teenage Mutant Ninja Turtles Producer and Texas Based Entertainment Company Acquire Rights to 'Lone Survivor' Meets 'Black Hawk Down' Story Based on Actual Events
Game of Thrones, Season 4 vfx breakdown
Netflix Wants To Hire Someone In England To Sit Around And Watch Movies All Day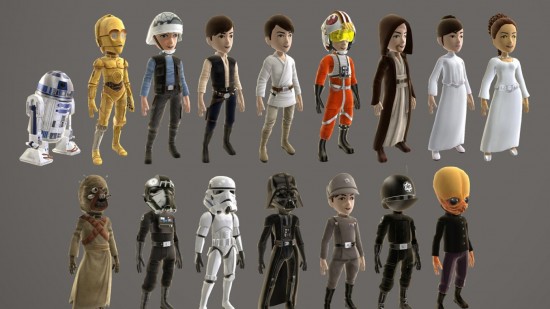 Fresh Star Wars Content Reaches The Xbox Live Avatar Marketplace
WWE Network Now Free On PS4, PS3, Xbox 360, Xbox One
10 movies that show how great editing can turn movies into masterpieces
Disney Selects 11 Tech and Media Firms for 1st Startup Accelerator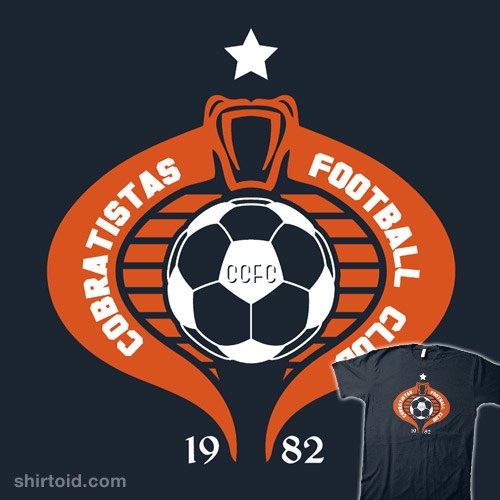 Cobratistas Soccer t-shirt
General Harmonics Is Basically Pied Piper From "Silicon Valley"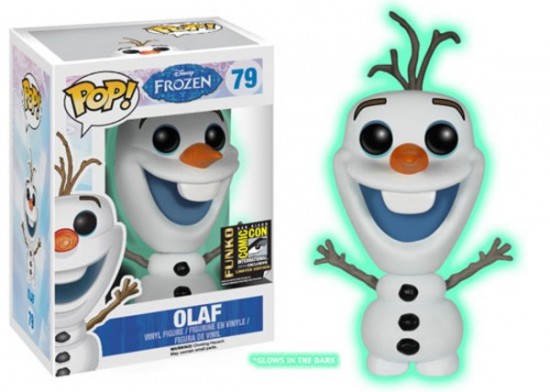 2014 SDCC Exclusive Frozen POP! Vinyl Figures
Marin Ireland Joins 'Masters Of Sex'; Sam Waterston Cast In Netflix's 'Grace And Frankie'; Ness Bautista Added To 'Sense8?
This is How Kiefer Sutherland Coined His '24? Catchphrase
Sylvester Stallone to Star in Mob Tale 'Scarpa'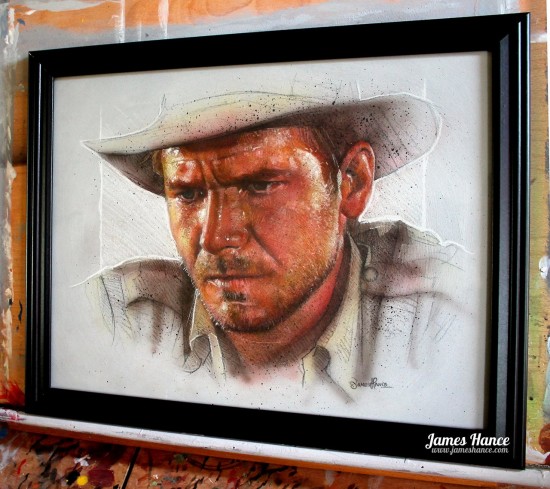 James Hance's "Raider" painting
'Transformers 4? hits $222 million and Grabs China Box Office Record
Trailers From Hell: Alan Spencer on ROCKY BALBOA
Star Wars Books Sample Available for Free on Amazon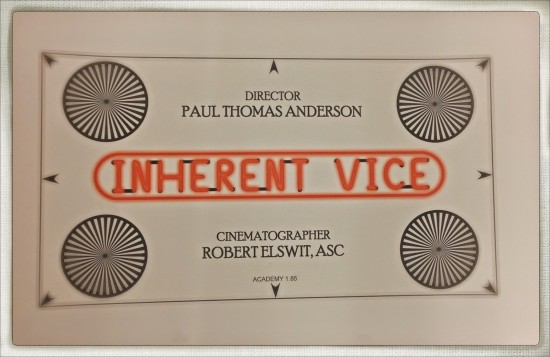 The framing chart used during production of Inherent Vice.
'The Music of: Nashville,' Inspired by the Hit ABC Show, Begins July 18 at Disneyland Park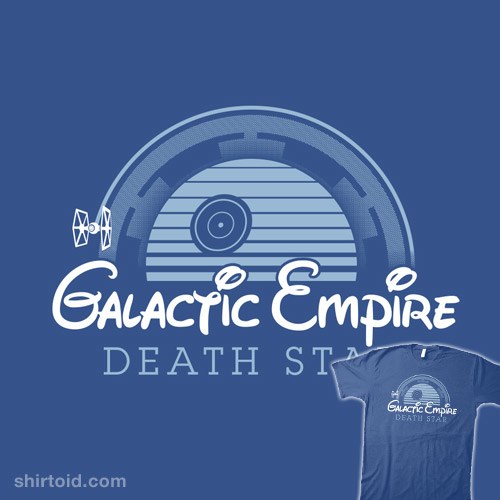 When You Wish Upon A Death Star t-shirt
Frozen's Epic Box Office Winning Streak In Japan Just Ended
Four years ago, I did a quick sketch showing what Diagon Alley might look like at USF. Hard to believe it's real. pic.twitter.com/mpP8OV9poM

— Mike Wallace (@Wallace_Design) July 8, 2014
Diagon Alley original concept art
150 random celebrities, painstakingly sorted into Hogwarts houses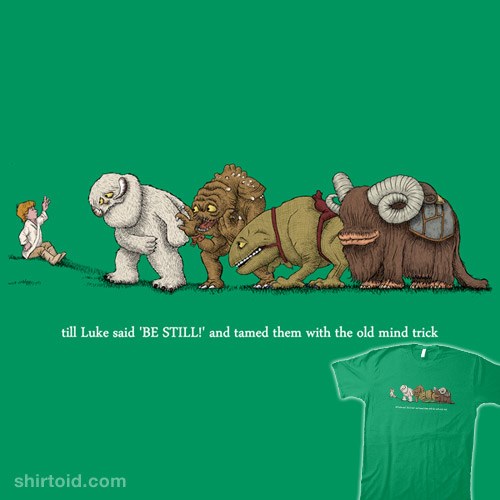 till Luke said... t-shirt
Historic Egyptian Theatre Announces Banksy Artwork Fundraising Initiative
If you have any interesting items that we might've missed that you think should go in /Film's Page 2 – email us!