'Reach Me' Trailer: How Many Movies Can Be Crammed Into One?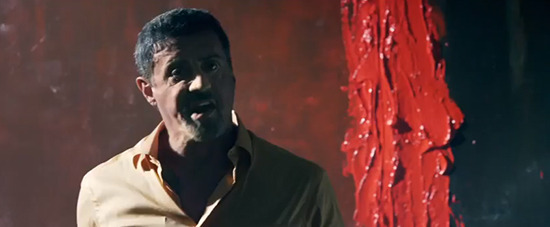 The trailer for Reach Me makes the movie seem to have a few too many identities crammed into the frame; as a baseline it comes across like Paul Haggis' Crash mixed with Dianetics. The ensemble cast includes Sylvester Stallone, Terry Crewes, Kelsey Grammer, Thomas Jane, Kevin Connolly, Kyra Sedgwick, Ryan Kwanten, Tom Berenger, Tom Sizemore, Cary Elwes and Nelly. We'll get to more of the background in a moment, but for now hit the jump to watch that cast try to find their feet in the first Reach Me trailer.
This is a movie that writer/director John Herzfeld (2 Days in the Valley) has worked on for some time, recruiting quite a few big names to appear. But the movie ran out of money during production. A Kickstarter campaign was launched, in part via the high profile of co-star Stallone, a good friend of Herzfeld. While the $250k target was reached, that campaign was canceled in order to migrate over to IndieGoGo, where a $50k goal was wildly exceeded. Now the movie is done.
And damn, this trailer. It looks like several movies crammed into one. There's a gangster picture, and Thomas Jane is a Western-style gunfighter of a cop (I think), while Stallone might be website editor, Nelly is a talk show host, and Kyra Sedgwick is living out her own version of Orange is the New Black. Stallone, of course, gets the most tremendously odd line in the trailer.
Millennium Entertainment will release Reach Me on October 24.
Reach Me is written and directed by John Herzfeld (2 Days in the Valley, Don King: Only in America). The drama follows a group of people who all have a connection to a self-help book authored by a reclusive former football coach.