'The Conjuring' Spin-Off 'Annabelle' Set For October Release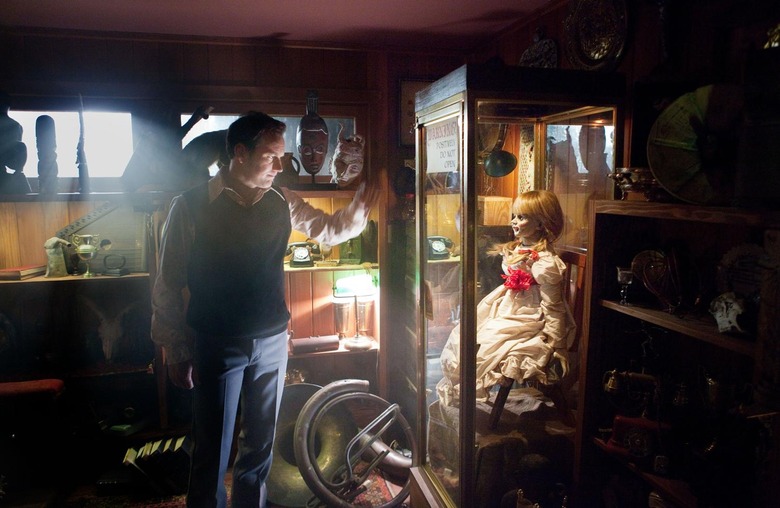 The creepy, haunted doll from The Conjuring is about to be the star of her own movie. Annabelle is a spin-off featuring the doll that ended up in the home museum of Ed and Lorraine Warren (Patrick Wilson and Vera Farmiga) in The Conjuring. But like the rest of the events of that film, the doll has a real-world basis, and this October we'll see some of it translated to film. 
Despite the fact that the movie Annabelle is a white-faced, almost garishly made-up little girl, the original Annabelle investigated by the real Ed and Lorraine Warren was a pretty normal-looking Raggedy Ann doll. Given to Donna, a college student, the doll resided in the home Donna shared with a roommate. They soon experienced strange things with the doll: it seemed to move on its own, and even left notes.
The doll eventually attacked a friend of the girls — or he believes himself to have been attacked by it, at least. That led to a call to a priest, who in turn called the Warrens. An exorcism was performed to rid the doll of the demon which supposedly wanted to possess Donna, and the Warrens took the doll home. Even then, it continued to exert a malevolent influence, moving through the Warren home, and levitating from Ed's desk. After another failed exorcism, they finally locked the doll in a cabinet, where it still sits.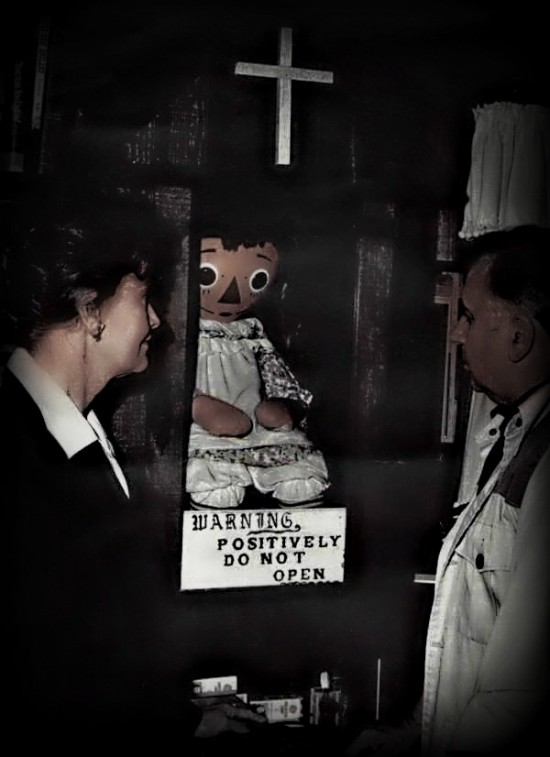 We still don't know much about the plot of this film, which is produced by Peter Safran and Conjuring director James Wan. John Leonetti, the cinematographer on The Conjuring, directed based on a script by Gary Dauberman. But the chances are it will be based on the doll's real story. Annabelle Wallis, Ward Horton and Alfre Woodard star.
Variety reports the October 3 release, which pits the film against David Fincher's Gone Girl and refugee drama The Good Lie. A direct Conjuring sequel is also planned.