New Screenwriters Take 'Ant-Man' To The Finish Line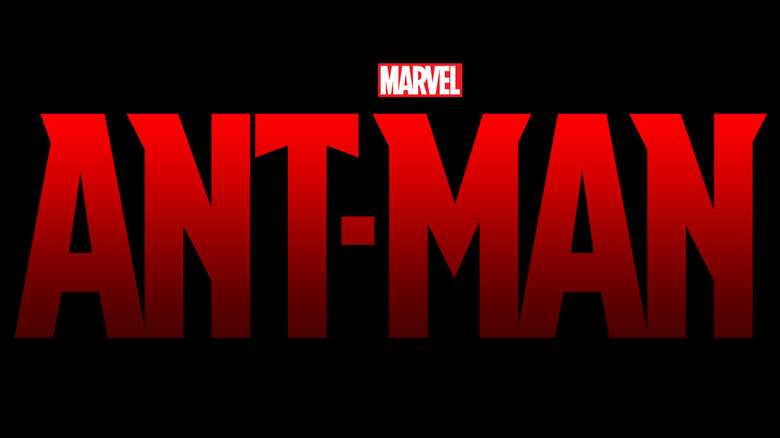 Almost any studio tentpole has a parade of different writers working on the script. Some get credit; many do not. In the case of Ant-Man, Edgar Wright and Joe Cornish did most of the work, writing a series of drafts that got the film through development. But then a significant rewrite, said to be by frequent Marvel One-Shot writer Eric Pearson, led to Wright and Cornish departing the film. Adam McKay was hired to rewrite for new director Peyton Reed.
Now we've got a new set of names for the film. Gabriel Ferrari and Andrew Barrer have written the mooted Sabrina the Teenage Witch re-do, and the Magic Castle movie McG was once set to direct. They have reportedly come on board to do a last polish and then act as the on-set writers as the film is in production.Latino Review has the report. There wasn't any chance that Marvel was going to pay Adam McKay to sit around on set during the shoot to handle on-the-day rewrite tasks, so it's not like this is a big surprise. And I've heard people say a lot of good things about the Ferrari/Barrer duo, especially with respect to their character work. So they may be a great team to have on set as Ant-Man shoots.
As for the rest of Ant-Man's path, things are now as they have been for the past month. Peyton Reed is directing, with Paul Rudd and Michael Douglas in the lead roles as Scott Lang and Hank Pym, respectively. Evangeline Lilly, Corey Stoll, Michael Peña, Patrick Wilson, Matt Gerald, and David Dastmalchian are also in the cast.
Ant-Man opens on July 17, 2015.
Armed with the astonishing ability to shrink in scale but increase in strength, con-man Scott Lang (Rudd) must embrace his inner-hero and help his mentor, Dr. Hank Pym (Douglas), protect the secret behind his spectacular Ant-Man suit from a new generation of towering threats. Against seemingly insurmountable obstacles, Pym and Lang must plan and pull off a heist that will save the world.