New 'Clouds Of Sils Maria' Trailer: A Showcase For Kristen Stewart And Juliette Binoche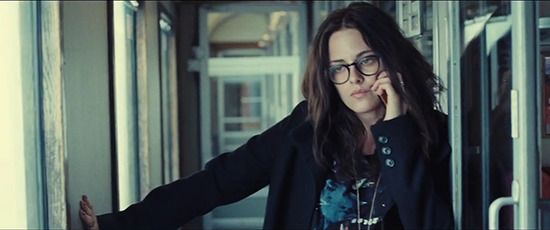 Clouds of Sils Maria looks like an airy puzzle, and a showcase for its excellent cast. The new film from Olivier Assayas (Carlos, Demonlover) casts Juliette Binoche as an actress forced to confront the progression of time and her career. She once found fame playing the ingenue in a play about a woman who drives her employer to suicide; now she's asked to take the play's tragic role, as an emerging new star (Chloe Grace Moretz) nabs the juicier part. Meanwhile, her assistant (Kristen Stewart) may be playing out a real-life version of the play in her relationship with Binoche's character. Check out a new international Clouds of Sils Maria trailer below.
This trailer is not safe for work due to language, and probably also thanks to a butt shot.
IFC will release Clouds of Sils Maria, but we don't have a date yet. Trailer via The Film Stage.
At the peak of her international career, Maria Enders (Juliette Binoche) is asked to perform in a revival of the play that made her famous twenty years ago. But back then she played the role of Sigrid, an alluring young girl who disarms and eventually drives her boss Helena to suicide. Now she is being asked to step into the other role, that of the older Helena.
She departs with her assistant (Kristen Stewart) to rehearse in Sils Maria; a remote region of the Alps. A young Hollywood starlet with a penchant for scandal (Chloë Grace Moretz) is to take on the role of Sigrid, and Maria finds herself on the other side of the mirror, face to face with an ambiguously charming woman who is, in essence, an unsettling reflection of herself.