See Characters From The 'Fantastic Beasts And Where To Find Them' Movie As Filming Lands In London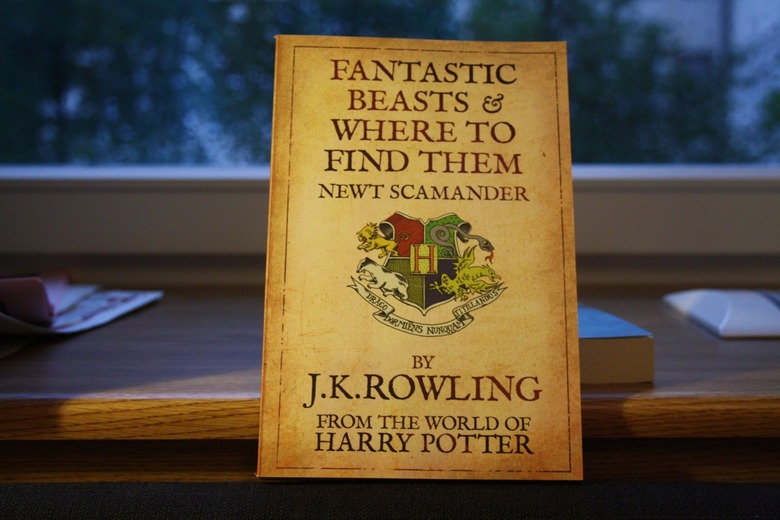 With all the hype surrounding the new Harry Potter theme park expansion at Universal Studios Orlando, it would have been odd not to include an easter egg or two. Turns out, one of those park teases is from the upcoming film Fantastic Beasts and Where to Find Them. USA Today posted images from the theme park (you can see our extensive coverage here) and in one of them, a few of the creatures who are likely to appear in the film are on display. Check out the image below, and read about where the Fantastic Beasts and Where to Find Them movie – written by J.K. Rowling herself – will shoot.
USA Today has the photo gallery, which includes the below image.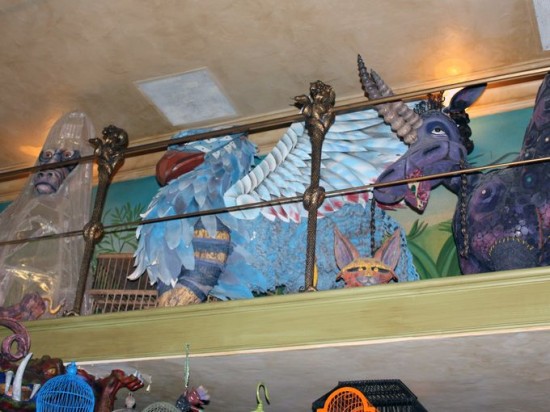 Here's their description of the image:
Fans know that the world of Harry Potter will return to the screen when J. K. Rowling adapts her book, "Fantastic Beasts and Where to Find Them," as a movie. If you are wondering what the mythical creatures might look like, head to the Magical Menagerie shop in Diagon Alley and peer up at the overhead shelves. Gilmore says that some of the strange looking animals represent the first time that the beasts have been visualized. "It will give visitors a peek at the next wave of Harry Potter."
Pretty cool to be able to include a tease like that. Plus, it lives up to the grand title of "Fantastic Beasts." Looks like some kind of dragon or unicorn, maybe a hippogriff and then like a tiki torch monkey? Who knows. [EDIT: A commenter says the left most animal is "a Demiguise. They have the ability to make themselves invisible, and so their hair is used to make invisibility cloaks."]
Also on the topic of Fantastic Beasts and Where to Find Them, The Hollywood Reporter says the film is aiming to shoot at Leavesden Studios outside of London. This makes sense as that's where all the previous Harry Potter films shot, plus the area is currently being expanded and upgraded. You can read more at that link.
Fantastic Beasts and Where to Find Them is a new story, written by J.K. Rowling, set in the world of Harry Potter. It takes places decades before Harry's story though and follows an explorer named Newt Scamander. The title refers to a book mentioned in the series, and made available to purchase. It's scheduled for a November 2016 release but no director is attached yet.