Intriguing 'Gone Girl' Images Tease New Trailer Monday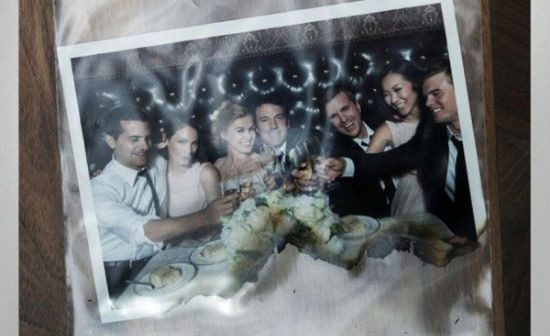 Later today, we'll get a new trailer for the highly anticipated thriller by David Fincher, Gone Girl. To tease that, 20th Century Fox released a bunch of teaser images from the film. Kind of. They're not exactly posters, not exactly stills, more just intriguing items in poster form to make non-fans scratch their heads and fans wink with a knowing delight.
The film, which opens October 3, stars Rosamund Pike and Ben Affleck as the seemingly perfect couple. That is, until Pike's character disappears and it looks obvious Affleck's character killed her. But did he? That question opens Pandora's box of twists, turns, and screwed up stuff that director David Fincher should make fly. Check out the new Gone Girl images below and check back later today for the new trailer.
Here are the four Gone Girl images in question from The Huffington Post, Awards Daily, HitFix and IndieWire.
What do these images mean? I could tell you, you could read the book, or we can all just wait a few hours for the new trailer. Suffice to say, they don't suggest a happy time in the family.
Gone Girl, based on a novel and adapted by Gillian Flynn, is directed by David Fincher. It stars Ben Affleck as Nick Dunne, Rosamund Pike as Amy Elliott Dunne, Neil Patrick Harris, Tyler Perry, Kim Dickens, Patrick Fugit, Emily Ratajkowski, Casey Wilson, Boyd Holbrook and Scoot McNairy. The film opens October 3