'Guardians Of The Galaxy' Website Offers Galactic Travel Tips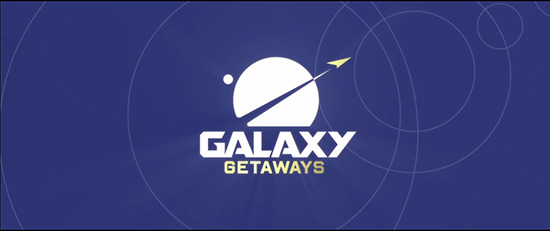 "Some of the most beautiful destinations on Earth look like **** compared to the rest of the galaxy."
A new website advertising Guardians of the Galaxy is guised as a galactic travel service, and it's a company that has deep confidence in the appeal of its services. Galaxy Getaways promises a dream vacation, and the company's website offers the chance to use street view to explore a couple of Guardians locations. There are a couple of minor games to play, and pages revealing quite a few fun details of the worlds we'll see in the film.
Check out the promo video below, with just a bit of new Guardians footage, and then visit the site.
Through the site you can explore three places: Xandar, home of the Nova Corps, the desolate rock of Morag, and Nowhere, the home of the Collector (Benicio del Toro). All three places have been seen to some degree in trailers, but here you'll get a few more hints about what happens in each one.
In addition, there is some cheeky ad copy to be found, promoting the "services" offered by the travel company.

It's a fun site, and worth poking through in its entirety.
Guardians of the Galaxy opens on August 1.
An action-packed, epic space adventure, Marvel's "Guardians of the Galaxy" expands the Marvel Cinematic Universe into the cosmos, where brash adventurer Peter Quill finds himself the object of an unrelenting bounty hunt after stealing a mysterious orb coveted by Ronan, a powerful villain with ambitions that threaten the entire universe. To evade the ever-persistent Ronan, Quill is forced into an uneasy truce with a quartet of disparate misfits–Rocket, a gun-toting raccoon; Groot, a tree-like humanoid; the deadly and enigmatic Gamora; and the revenge-driven Drax the Destroyer. But when Quill discovers the true power of the orb and the menace it poses to the cosmos, he must do his best to rally his ragtag rivals for a last, desperate stand–with the galaxy's fate in the balance.