Listen To The Full 'Guardians Of The Galaxy' Soundtrack Right Now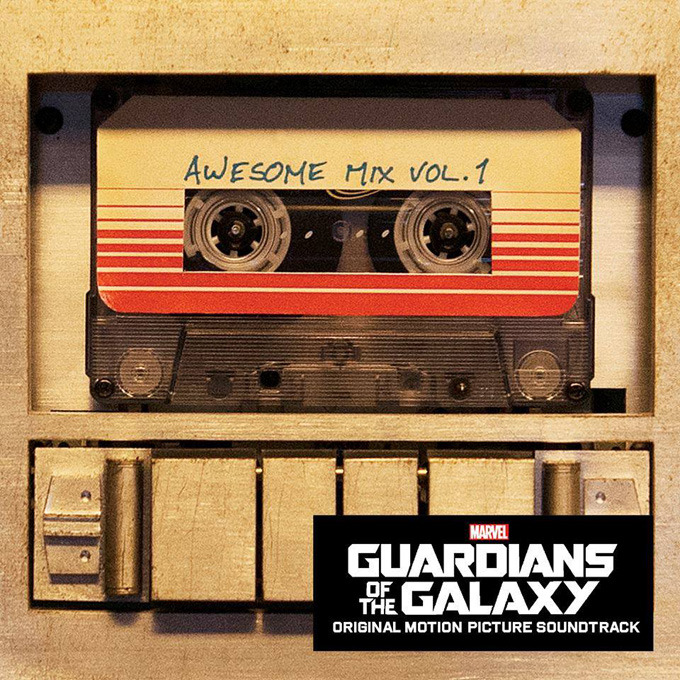 Personally, I don't like to listen to a soundtrack before I see a movie. Music is one of the few aspects of a film that can be almost totally unspoiled because it's added late in the process, often after the marketing is set. But, at a certain point a few weeks before release, it's out there. The music release recently happened in a clever way for Dawn of the Planet of the Apes, and now it's happened for Guardians of the Galaxy.
What's unique about James Gunn's Guardians of the Galaxy soundtrack is that it's totally comprised of pop music. Some of it you know, some of it you might not, but as you can tell from the cover art above, it's an "awesome mix." Just like the Guardians themselves. The CD itself won't be out for a few weeks but because it's pop music, you can essentially listen to the whole Guardians of the Galaxy soundtrack right now.
The Playlist posted the tracklist and cover art, but MTV went ahead and made this Spotify playlist embedded below. Check it out.
Here's the track list for the soundtrack, which hits stores July 29. And, if the Spotify isn't working, head back to the above Playlist link, they have the YouTube embeds.
1. Blue Swede – Hooked on a Feeling
2. Raspberries – Go All the Way
3. Norman Greenbaum – Spirit in the Sky
4. David Bowie – Moonage Daydream
5. Elvin Bishop – Fooled Around and Fell in Love
6. 10Cc – I'm Not in Love
7. Jackson 5 – I Want You Back
8. Redbone – Come and Get Your Love
9. The Runaways – Cherry Bomb
10. Rupert Holmes – Escape (The Pina Colada Song)
11. The Five Stairsteps – O-O-H Child
12. Marvin Gaye/Tammi Terrell – Ain't No Mountain High Enough
Guardians of the Galaxy, written and directed by James Gunn, opens August 1. It stars Chris Pratt, Zoe Saldana, Dave Bautista, Lee Pace, Michael Rooker, Glenn Close, John C. Reilly and the voices of Bradley Cooper and Vin Diesel.