'St. Vincent' Trailer: Bill Murray Is The Grouchiest Babysitter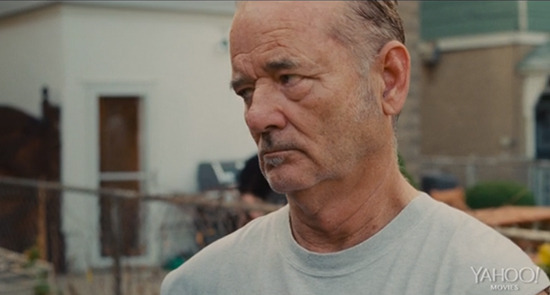 Bill Murray makes a return of sorts to the sort of character he played decades ago, in St. Vincent. The film casts Murray as a grouchy old dude whose life is invaded by new neighbors: Maggie (Melissa McCarthy) and her young son Oliver. Murray ends up babysitting for the kid, and teaches him the rules of life. Or his character's own version of the rules of life, anyway. He dispenses pearls of wisdom such as " You work, you get paid, and you drink." And then there's his association with a Russian "lady of the night" played by Naomi Watts. Check out the St. Vincent trailer below.
St. Vincent will open on October 24. Trailer via Yahoo.
Maggie (McCarthy), a single mother, moves into a new home in Brooklyn with her 12-year old son, Oliver (Lieberher). Forced to work long hours, she has no choice but to leave Oliver in the care of their new neighbor, Vincent (Murray), a retired curmudgeon with a penchant for alcohol and gambling. An odd friendship soon blossoms between the improbable pair. Together with a pregnant stripper named Daka (Watts), Vincent brings Oliver along on all the stops that make up his daily routine – the race track, a strip club, and the local dive bar. Vincent helps Oliver grow to become a man, while Oliver begins to see in Vincent something that no one else is able to: a misunderstood man with a good heart.