There Is Only One Cut Of 'Snowpiercer,' Which Opens Wide This Week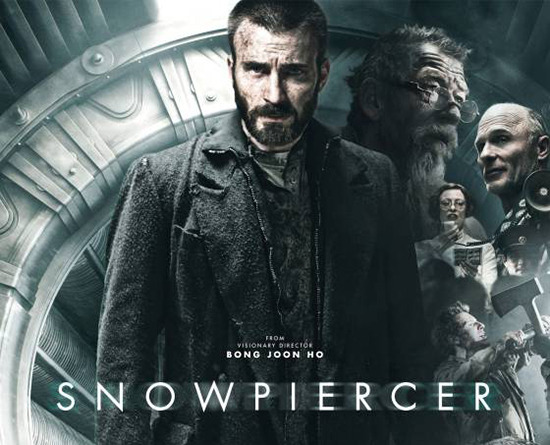 Sometimes the wrong news gets traction. The story that Harvey Weinstein wanted to cut a big chunk from Snowpiercer got a lot of attention, and for good reason. The story made people angry; it's the sort of thing that really lodges in memory.
We covered the follow-up, reporting that the film would be released uncut in the US. But we didn't cover it insistently enough. The news of the uncut release isn't what stuck in the minds of many people. Perhaps Harvey Weinstein has a too-reliable reputation for slicing up films. I've talked to many people, in person, on FaceBook, and via Twitter, who assume they should avoid the theatrical release of Snowpiercer. There's still an assumption that audiences will see a truncated version of the movie.
So this is an attempt to make the situation as clear as possible. There is only one cut of Snowpiercer. That cut is the original and preferred cut overseen by the director, Bong Joon-ho. The same film that played in South Korea and other countries is what you'll see in US theaters. The movie played on eight US screens last weekend, and opens in many more this week.
I would post the new cities and theaters that are part of this week's expansion, but there are a lot of them. (Fortunately!) A full list is here, at the film's official site.
The film dominated the South Korean box office, and has been doing well even in limited US release. Snowpiercer opened on only eight screens last weekend, and pulled a per-screen average of $21,398. In comparison, Transformers had a $23,633 per-screen average — it merely had the advantage of opening on over four thousand screens. The per-screen average is good news — it means that people were packing houses for Snowpiercer in the few places it was playing.
Bong Joon-ho's movie is exactly the sort of film we spend years waiting to see. It starts with a science fiction framework that allows a set of well-defined characters to be put in a pressure cooker. It has a couple of the best action setpieces of the year so far, including a night vision attack that is just brutal.
There's a really solid lead performance from Chris Evans, a wildly entertaining turn from Tilda Swinton (see a clip here), and excellent work from a supporting cast that includes Song Kang-ho, Go Ah-sung, Jamie Bell, Ewen Bremner, John Hurt, Tilda Swinton, Octavia Spencer, and Ed Harris. I want to ruin all the fun stuff, but that would be criminal. Just see it!
So, once more, find new theaters showing Snowpiercer here.