First Look: Kristin Chenoweth As Maleficent In 'Descendants'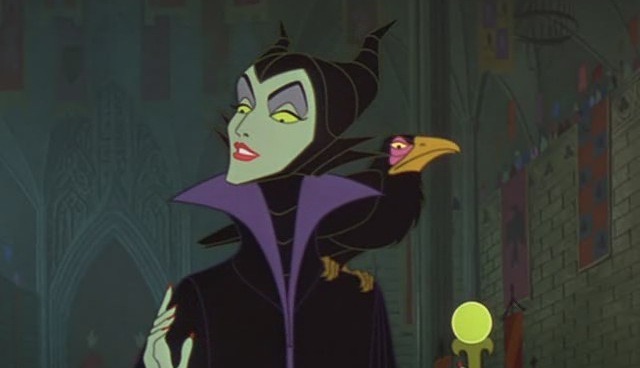 Disney's Maleficent film starring Angelina Jolie just crossed $200 million domestic this weekend, which bodes well for the upcoming Disney Channel film Descendants. Directed by Kenny Ortega (High School Musical), it's the story of multiple popular Disney villains, such as Maleficent, and how their kids struggle with their evil parents.
We recently got a look at the kids of Maleficent from Sleeping Beauty, the Evil Queen from Snow White, Jafar from Aladdin and Cruella de Vil from 101 Dalmatians. Now you can see what the Disney Channel version of Jolie's popular character looks like. She's played by Tony and Emmy award winning actress Kristin Chenoweth. 
Here's your first look at Kristin Chenoweth Maleficent in Descendants, via Digital Spy.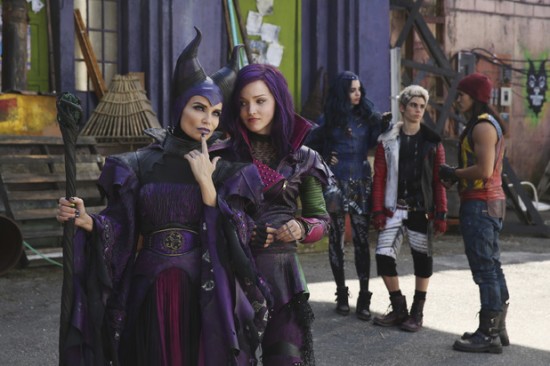 Here's the press release about the film, which airs in 2015.
Disney's iconic characters are living out their happy endings in Auradon, a present day idyllic kingdom. All defeated villains have been exiled to the Isle of the Lost, a remote island where they must spend their remaining days isolated from Auradon's modern-day luxuries. Time passes, and the teenage son of King Beast and Queen Belle is poised to take the throne. His first proclamation: offer a chance at redemption to the trouble-making descendants of the villains stuck on the Isle of the Lost. The teenaged kids of Maleficent, the Evil Queen, Jafar and Cruella de Vil are allowed into the kingdom to attend prep school alongside the teenage progeny of iconic Disney heroes. The villainous parents see this as an opportunity to use their children to carry out an evil plan that will finally free them all from the Isle of the Lost. Will these evil teens follow in the footsteps of their wicked parents? 
Disney's Descendants is a contemporary live-action adventure comedy that introduces the teenage progeny of Disney's iconic characters – most notably its evil villains. The Disney Channel Original Movie will premiere on the Disney Channel in 2015.