'Crazy, Stupid, Love' Filmmakers To Direct Tina Fey In 'Taliban Shuffle'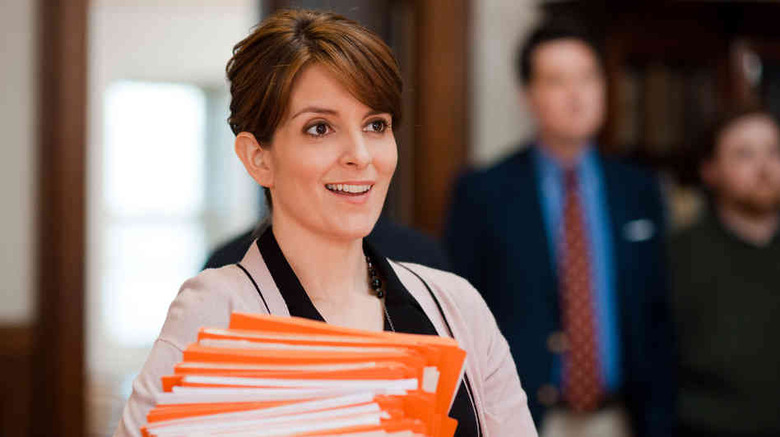 Glenn Ficarra and John Requa, writing-directing pair that made Crazy, Stupid, Love, are just finishing the movie Focus at Warner Bros., with Will Smith and Margot Robbie starring. Once that gets all the way through post, the duo may have another film ready to move forward. They've just signed to direct Taliban Shuffle, based on the wartime memoir from journalist Kim Barker. And Tina Fey will star as Barker, and produce the film with Lorne Michaels.
THR reports that former 30 Rock writer Robert Carlock wrote the script. So he certainly knows how to write for Fey; hopefully he can also keep the real-world stuff in line. Because this is a memoir, and one set in Kabul as we conduct war in Afghanistan, there's a lot of real-world stuff to deal with.
Here's the book jacket recap:
Kim Barker is not your typical, impassive foreign correspondent—she is candid, self-deprecating, laugh-out-loud funny. At first an awkward newbie in Afghanistan, she grows into a wisecracking, seasoned reporter with grave concerns about our ability to win hearts and minds in the region. In The Taliban Shuffle, Barker offers an insider's account of the "forgotten war" in Afghanistan and Pakistan, chronicling the years after America's initial routing of the Taliban, when we failed to finish the job.
When Barker arrives in Kabul, foreign aid is at a record low, electricity is a pipe dream, and of the few remaining foreign troops, some aren't allowed out after dark. Meanwhile, in the vacuum left by the U.S. and NATO, the Taliban is regrouping as the Afghan and Pakistani governments floun­der. Barker watches Afghan police recruits make a travesty of practice drills and observes the disorienting turnover of diplomatic staff. She is pursued romantically by the former prime minister of Pakistan and sees adrenaline-fueled col­leagues disappear into the clutches of the Taliban. And as her love for these hapless countries grows, her hopes for their stability and security fade.
Meanwhile, Focus, the heist movie Ficarra and Requa made with Smith and Robbie, is to open on February 27 of next year.