POTD: Joshua Budich's Empire Cover Featuring Steven Spielberg, Joss Whedon, Francis Ford Coppola And More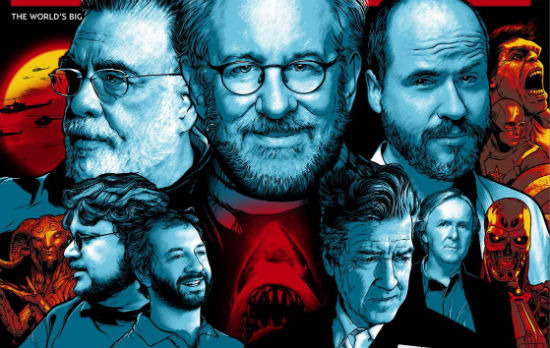 You may have noticed the upcoming issue of Empire Magazine Australia has a pretty unique and awesome cover. It's an illustration of several popular and influential filmmakers, next to images from their films, all to commemorate a special "Director's Cut" issue. Filmmakers such as Steven Spielberg, David Fincher, Joss Whedon, Francis Ford Coppola, Sofia Coppola, Michael Mann, David Lynch, John Woo, Danny Boyle, Guillermo del Toro and others contributed content to the issue, so a special cover was made.
The cover is by popular artist Joshua Budich and we talked to him about how it all came about. Below, check out the full image he submitted to Empire and read more about it.
Here's the Joshua Budich Empire cover.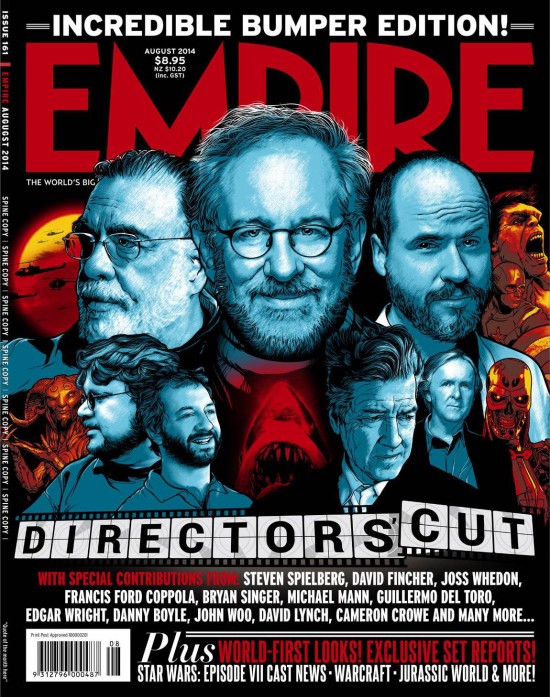 And Empire tweeted the final issue info:
If you love Empire's awesome new cover, and poster, by @jbudich you should check out http://t.co/J3gmlLoIiv pic.twitter.com/z6DygCMVvt

— Empire Magazine Aust (@EmpireAust) June 30, 2014
"[The team at Empire Australia] sent me a list of directors and, per my request, put them in the order of 'prominence' as to how they contributed to the magazine," Budich explained over email. He then "took their list and created this composition, also choosing the complimentary content based on what the directors had contributed to the mag."
"My intent with this composition was to highlight these director's incredibly dynamic work against their often understated and reserved personalities," Budich said. "Working with Empire was an amazing experience! It's not often that I get to pay homage to the directors behind all these great films."
So will the image ever be made into a poster? "The Aussie folks did talk about a potential poster, but I'm not 100% sure on their plan for any yet," Budich concluded. "Maybe if enough people wrote them to ask about it, it could be a definite."
For more on Empire Australia and his awesome cover, visit their official site. For more on Joshua Budich, visit our archives and his official site.