'Star Wars Episode VII' Set Visit Brought Super Fan Kevin Smith To Tears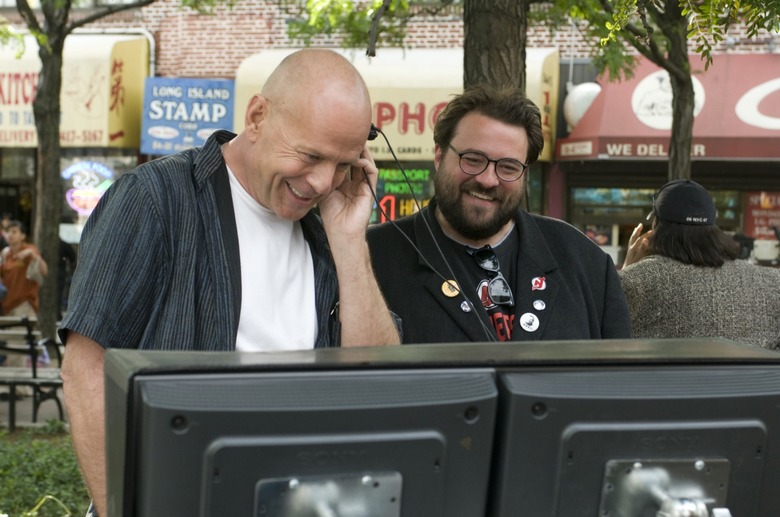 Many of us are huge Star Wars fans, and the mere thought that there's a new film being shot right now is enough to give chills. Now go beyond that thought and daydream about visiting the set. Seeing the Millennium Falcon, touching it, learning a few pieces of information, would be a feeling that's almost too wild to imagine. Most fans would probably have an emotional breakdown right there at Pinewood.
Kevin Smith is a long time Star Wars fan. Since Clerks, almost every one of Smith's movies and projects has talked about the franchise, or featured some kind of fleeting reference to or influence from Star Wars. So it must have been pretty awesome for the director to travel to London and visit the set of J.J. Abrams' Star Wars Episode VII. How awesome was it? Smith broke into tears.
Smith took to Twitter and Instagram to show this emotional image.
Kevin Smith Star Wars
Now if that doesn't give you chills or a shot of excitement, I don't know what will. I think I'd probably have the exact same reaction.
Star Wars Episode VII is now filming aimed at a December 18, 2015 release.