Page 2: Indiana Jones, Transformers, Star Trek, Star Wars, Firefly, Aladdin, The Killing, Goonies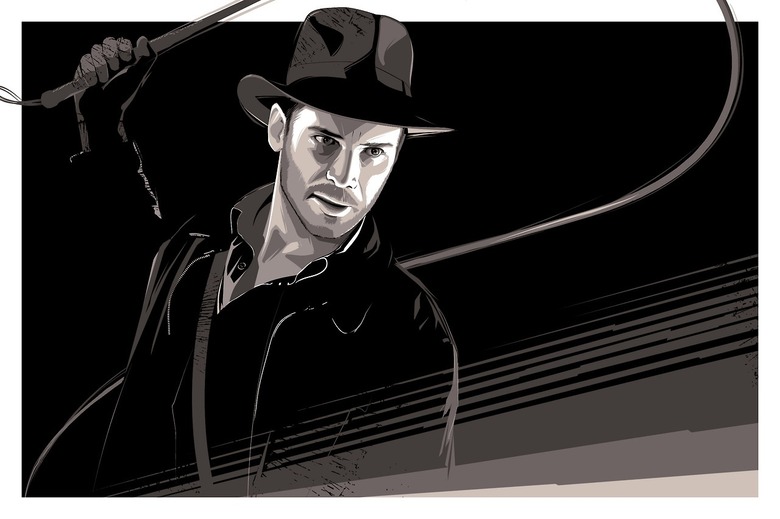 We may receive a commission on purchases made from links.
Page 2 is a compilation of stories and news tidbits, which for whatever reason, didn't make the front page of /Film. After the jump we've included 36 different items, fun images, videos, casting tidbits, articles of interest and more. It's like a mystery grab bag of movie web related goodness.
Header Photo: craig drake's "Indy" – 36x24 silkscreen on wood and paper – Mystery edition Hero complex Gallery LA
7 Ways to Tell You're a Woman in a Michael Bay Movie.
The 6 Joss Whedon Geek Girls Who Captured Our Hearts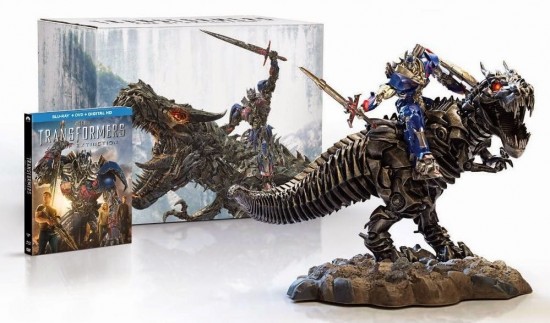 Transformers: Age of Extinction Limited Edition Blu-Ray Gift Set for Pre-Order
Listen to a Massive Playlist of All the Songs from Linklater's 'Boyhood'
Shailene Woodley, Channing Tatum, 'LEGO Movie': 10 deserving Oscar contenders from 2014 so far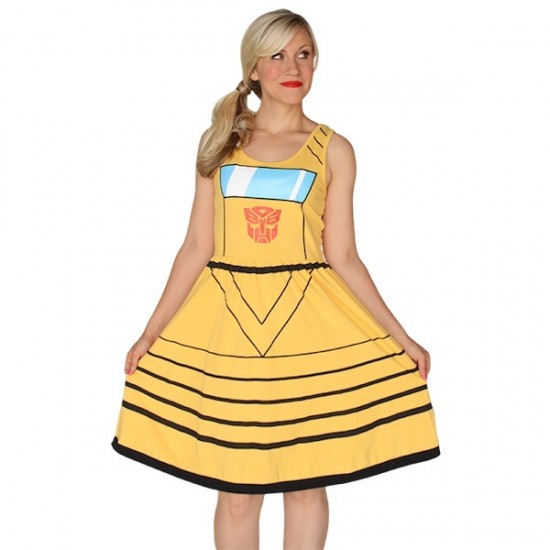 There's More Than Meets The Eye With The Her Universe Transformers Collection
Why 9 Awesome Directors Surprisingly Turned Down STAR WARS
Breaking Down the Multi-Billion-Dollar Seinfeld Economy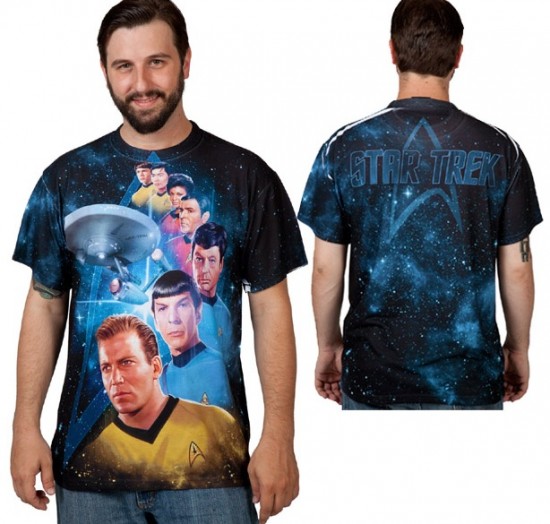 Star Trek Sublimation T-Shirt
Interview: screenwriter Brian Duffield
Dawn of the Planet of the Apes Q&A
Google Glass will be banned from most UK movie theaters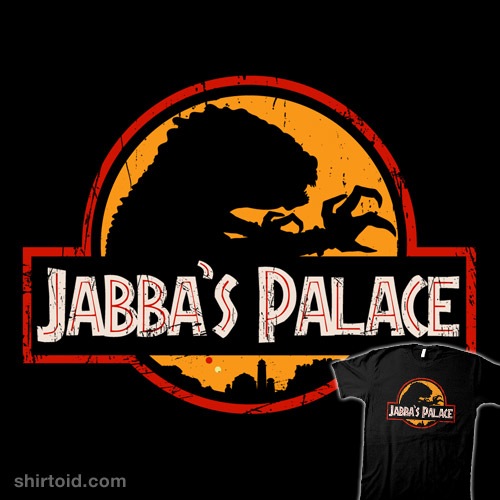 Jabba's Palace t-shirt
Netflix Drops All 'Rocky' Movies from Streaming on July 1
Firefly Hats
The Walking Dead's Laurie Holden Joins Major Crimes' Potential Spin-Off
Star Trek Captain's Chair Pet Bed
Matthew Modine, Claire Forlani Join 'Three Lucias'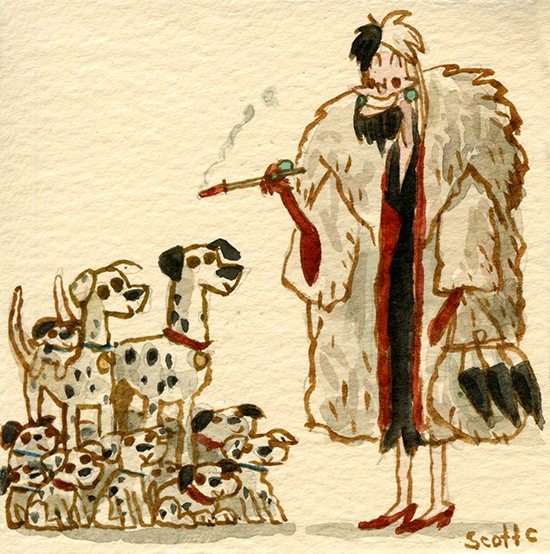 Scott C's Great Showdown tribute to 101 Dalmatians 
FX Orders Denis Leary's 'Sex&Drugs&Rock&Roll' to Series
Nick Pitera – One Man Disney's Aladdin on Broadway
Californication Is Now Over. Here Are the 35 Worst Sex Acts That Happened on the Show.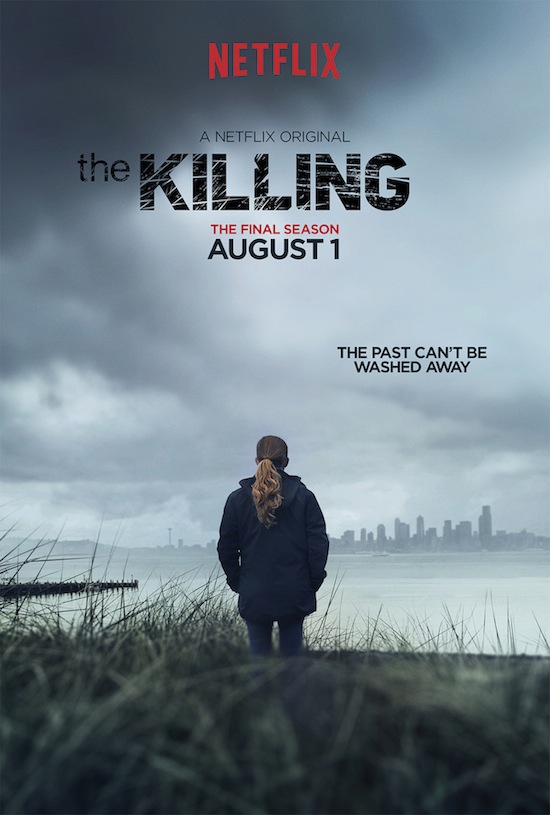 The Killing Final Season Poster Dredges Up Dark Secret — Plus: Scoop on Linden and Holder's (Romantic?) Endgame
'Transformers 4' Has Biggest South Korea Opening of Year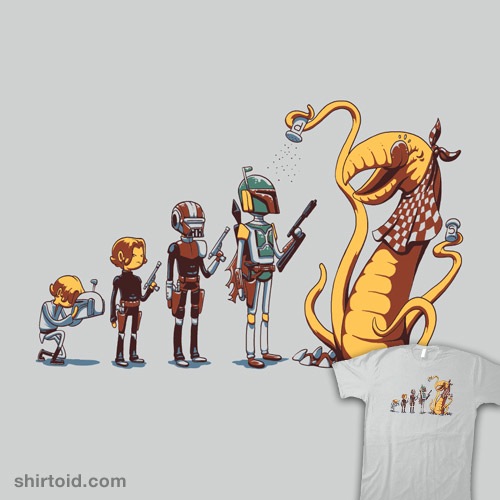 Bob appétit t-shirt
How a Shuttered L.A. Newspaper Found New Life on TV (and Escaped the Wrecking Ball)
Sony, Mark Gordon Plot WWII Pic 'Indestructible'
Watch: Robot Chicken's 'Star Trek TNG Night Crew' – Featuring Patrick Stewart & Chris Pine
Box Office: Final Numbers Show 'Transformers 4' Debuting to $100M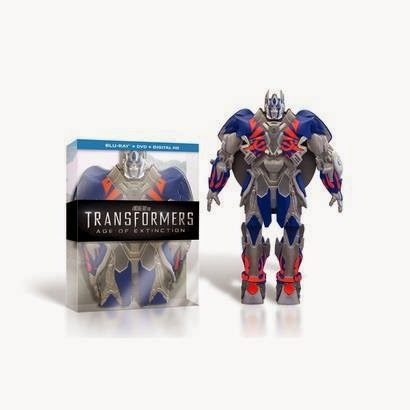 Target, Best Buy Exclusives Announced
Warner Bros. to Expand Leavesden Studios as 'Tarzan' Starts Filming
Trailers From Hell: Joe Dante on THE BIG CLOCK
24: Live Another Day is FOX's Most Popular Show Besides American Idol
'Girl Meets World' Premiere Is Sanitized for Your Kids' Protection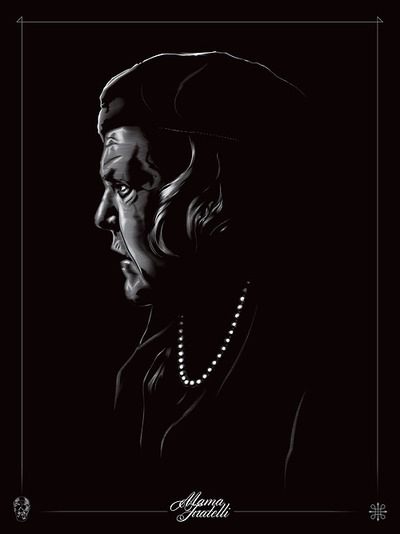 The artwork from Jeff Boyes "The Art of Character" is now online
FX Removing Disturbing Billboards for 'The Strain'
Steve Viksten Dead: 'Hey Arnold!' Voice Actor, Writer Was 54
If you have any interesting items that we might've missed that you think should go in /Film's Page 2 – email us!