'True Detective' Season 2 Update: First Script In; Rumors About New Lead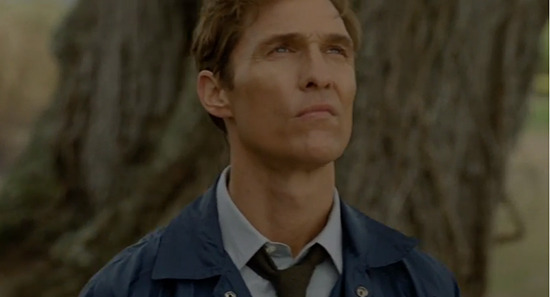 Late last week, a big step was taken forward for True Detective season 2. Series creator Nic Pizzolatto reportedly turned in the script for the first episode of the new season, and the lead for this new storyline is not what we'd heard it might be. In the months since the first season finished, we'd heard rumors suggesting various new directions, from redoing the two-detective structure of the first season, to relying upon a more female-centric cast. Now, it turns out, at least the first episode just centers on one male lead.
The rumor came from The Wrap, who posted it as a Twitter exclusive:
#TrueDetective Twitter EXCLU: The 1st script for 2nd season is IN & agency sources tell us it features one MALE lead & male/female co-stars.

— TheWrap (@TheWrap) June 27, 2014
Does this confirm True Detective won't have a female lead? Not at all. If the first season taught us anything, it's that Pizzolatto thrives on the unexpected. Who is to say the main character of the first episode stays the main character, stays good, or even survives? I still think anything is possible with this show, which is exactly why fans are so excited about it.
With the first script completed, we now can make an educated guess at Pizzolatto's timeline. You'd imagine he would complete the scripts by the late Fall, maybe casting and production in early 2015 and a potential air date Fall 2015. That's just a guess but it seems feasible.
How excited are you for True Detective season 2?