Dolby Atmos Coming To Blu-Ray And Home Theaters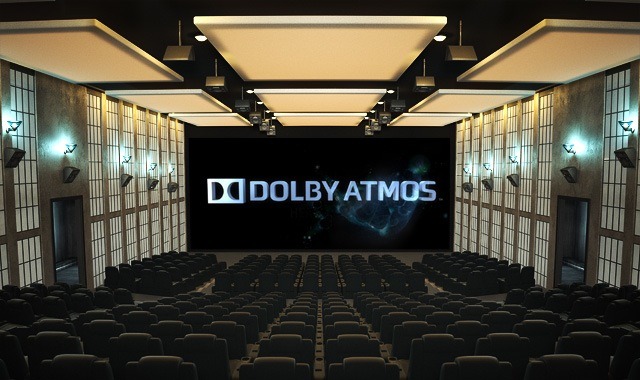 The first time I experienced a film in a movie theater with surround sound I remember thinking to myself that the home theater experience would never be able to replicate that immersion. Of course, cut to a few years later at a party at my rich uncle's house where he's playing movies on his home television in 5.1 surround sound.
Nowadays surround sound systems are more common than not and movie theaters are trying to invent new premium cinema experiences different enough to make the trip and ticket prices worth it. Some of these premium experiences like 3D have already made their way to the home theater, while others like  a huge screen (IMAX) or 4Dx (which we reviewed about this morning) are too ridiculous to replicate on a modest budget.
One of the big innovations filmmakers have been pushing recently is Dolby's Atmos system, which is an immersive surround set-up which involves the sound now only surrounding you but also a series of speakers mounted overhead. Again, another set-up I would have assumed we wouldn't see replicated in home theaters. That said, Dolby has announced they are brining Dolby Atmos sound to Blu-ray releases. More details on Dolby Atmos Blu-ray after the jump.
According to HomeTheaterMagazine, Dolby Labs are "bringing its Dolby Atmos surround-sound technology to the home via Blu-ray Disc, and the company's doing it without the need for Blu-ray player owners to upgrade their hardware."
"Our partners will also offer home theater receivers and other entertainment devices to decode and deliver the Dolby Atmos experience in your home," Brett Crockett, director of sound research, wrote in a blog post. "And you likely won't need a new Blu-ray player: Existing players that fully conform to the Blu-ray specification will be able to support Dolby Atmos content on a Blu-ray Disc." ... "Our goal was to make home theater sound better than ever, while giving audio enthusiasts flexible choices in how they set up their system," Crockett said. "I'm proud to say that after a lot of dreaming, experimentation, and innovation, we've succeeded in creating an incredible Dolby Atmos experience for the home that will be available to any entertainment fan."
According to Crockett, Dolby Atmos titles will become available on Blu-ray and streaming video services starting this fall.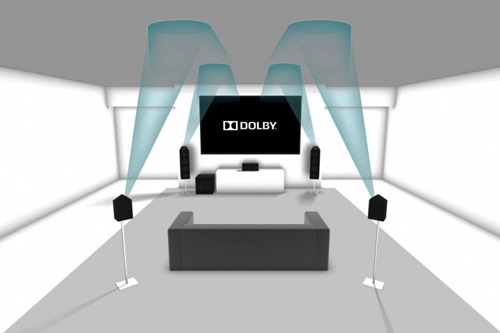 But what about the non-millionaires who can't afford to install speakers in their ceilings? Apparently Dolby Labs has found a solution that will allow Dolby Atmos-enabled speakers that can produce "overhead sound from where conventional speakers are regularly located." Also Dolby will be offering a Dolby Atmos-enabled speaker module that complements existing speakers.
I'm a bit skeptical of both of these solutions as they are simulations, but that said, I've been impressed with some high end sound-bars which somehow are able to mimic surround sound.