POTD: Clark Kent In 'Batman V Superman: Dawn Of Justice'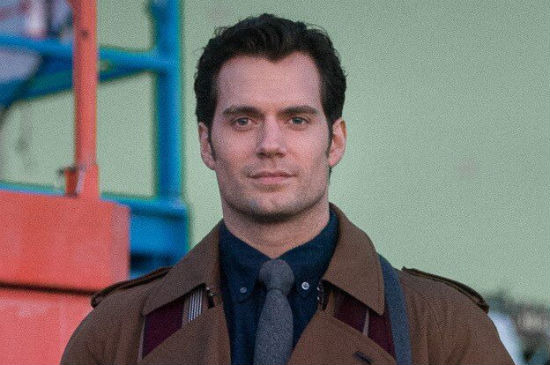 It's not quite as exciting as our first look at Superman in Man of Steel or Batman and his Batmobile, but we now have an semi-official look at Henry Cavill as Clark Kent in Batman v Superman: Dawn of Justice.
While the actor has been caught in a few fan and paparazzi photos, a new image has just gone online from the Royal Marines Charitable Trust Fund. Cavill supports the charity, which helps the families of serving and retired Royal Marines, and posted a photo to help raise awareness. It just so happens, in this photo, he's on the set of Zack Snyder's upcoming sequel and dressed in his work clothes as a Daily Planet reporter. Check out the Clark Kent Batman v Superman photo in full below.
Here's the Clark Kent Batman v Superman photo from the RMCTF, via Coming Soon. Click to see it in HD.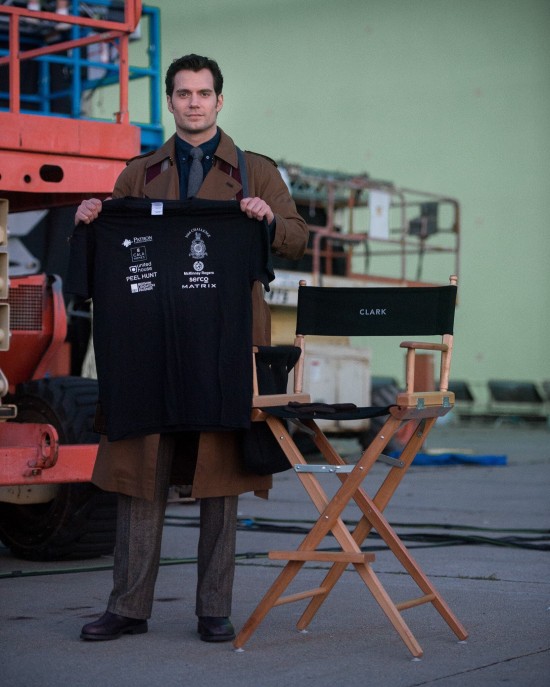 And here's the tweet.
A treat for a Monday morning for all our #HenryCavill fans. Henry is a great supporter of the @RM1664Challenge! http://t.co/q4HcEqw0Mr

— RMA – The Royal Marines Charity (@theRMcharity) June 30, 2014
Not a lot here besides the cool "Clark" directors chair. The location is most likely outside some soundstage, though maybe there's a scene in the movie with a huge scaffold.
Batman v Superman: Dawn of Justice opens May 6, 2016.