'Dragonheart 3' Trailer: Wait, There Was A 'Dragonheart 2'?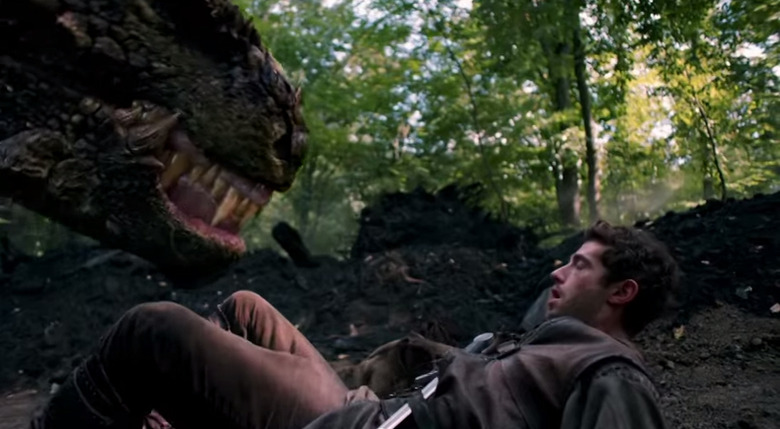 Almost 20 years ago we heard Sean Connery voice a dragon in the film Dragonheart. It's a film that has its fans, though it's been a while since we heard anyone pining fondly for that particular story. In 2015, however, fan patience will be rewarded with Dragonheart 3: The Sorcerer's Curse, which Universal will release direct to digital and disc. If you find yourself wondering where Dragonheart 2 went, you're not alone. Regardless, have a look at the Dragonheart 3 trailer below. (But don't expect Connery, as this time a different knight, Sir Ben Kingsley, is voicing the dragon.) 
In fact, there was never a Dragonheart 2 — or, at least, there was never a film by that title. There was, however, a film called Dragonheart: A New Beginning, released in 2000 as a direct to video sequel to the original film. Hope that clears things up.
Here's the Dragonheart 3 trailer. This time, Colin Teague (Torchwood, Doctor Who, Being Human) directs from a script by Matthew Feitshans. Julian Morris, Tazmin Merchant, Jonjo O'Neill also star.
This trailer starts off feeling like it could almost be a comedy setup, and then it gets kinda sexy when the dragon sticks its face between the guy's legs. Sold!
Dragonheart 3 will be available on digital HD on February 10, 2015, and on Blu-ray and DVD February 25, 2015. Trailer via Universal.
In Dragonheart 3: The Sorcerer's Curse aspiring knight Gareth goes in search of a fallen comet rumored to contain gold and is shocked to instead find the dragon Drago. After Drago saves Gareth's life the two become intricately bonded, and must work together to defeat an evil sorcerer and stop his reign of terror. Along the way, Gareth learns the true meaning of being a knight in this action adventure for the ages!