Rumor: J.J. Abrams Wants Star Wars 7 Pushed To 2016, Here's Why It Probably Won't Happen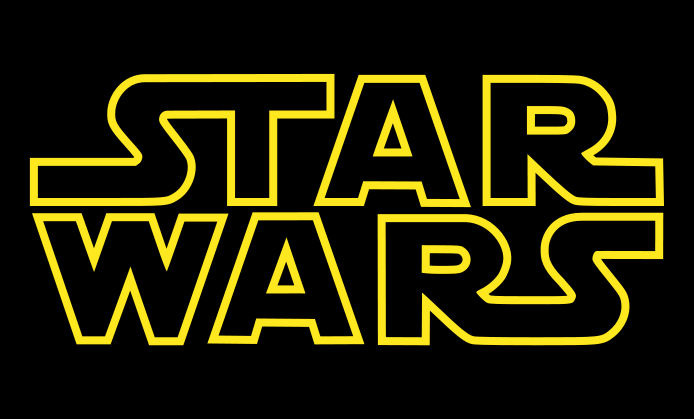 The battle over May 2016 is getting more and more interesting. A while back, we thought the Summer of 2015 was the be-all, end-all for summer sequels. Those months were scheduled to include all the movies that are currently being released as well as two of the most anticipated movies ever: Star Wars Episode VII and Batman v Superman: Dawn of Justice. Those two films were later slotted into December 2015 and May 2016 respectively. May 2016 got more interesting, however, when Marvel dated Captain America 3 for the same release day as Batman v Superman. That's where things stood for a while.
Then Harrison Ford broke his leg.
Now, while Disney is dead-set on holding December 18, 2015 as the Star Wars Episode VII release date, director/producer J.J. Abrams and Lucasfilm head Kathleen Kennedy have reportedly asked, and been denied, a move to May 4, 2016.
Below, we examine the potential Star Wars 7 release date change from both sides of the argument.
Latino Review wrote about the butting of heads between Abrams, Kennedy and Disney CEO Bob Iger. According to their sources, Iger denied a request to move the release date into May. How exactly that went down, when the conversation happened (and, frankly if it did) are up for debate. That's why we're listing this as a rumor. But Latino Review's sources are solid so we'll move on from there.
When Star Wars Episode VII was first announced, many envisioned it would open on Memorial Day 2015, retaining the same time frame as every single other Star Wars episode. The films was pushed to December when pre-production slowed down due to J.J. Abrams and Lawrence Kasdan doing a rewrite of Michael Arndt's original draft. Since then, December has been earmarked as the new Star Wars month with Gareth Edwards' first spin-off scheduled for one year  later, in December 2016.
But if the rumors are true and Ford's injury will keep the actor off set for anywhere from two to six months, even the most inventive scheduling will make hitting all the previous deadlines very difficult. So it makes sense that Abrams and Kennedy would request another five months to work.
It would give them time to keep the script they know and love. They could keep Harrison Ford's Han Solo as the center of the story, and do more work on the visual effects, editing, and score. Plus, it would keep the Star Wars May tradition alive. Imagine seeing Star Wars Episode VII on May the Fourth Be With You? Chills.
On the other hand, Disney's insistence in keeping the release date makes more sense. They didn't buy Star Wars just to make movies. They bought it for everything else. Movies allow Disney to make even more money on merchandise, licensing, theme parks etc, and a December release date is the best time for that. It's the holidays, so sales on everything from action figures to Happy Meals go through the roof. Kids and adults alike are off from school and work so they go to the movies and box office receipts are higher. Plus, there's  less competition into the new year. A May release has a ton of competition for the next three months. A December release has almost none.
Iger also promised his shareholders a Star Wars movie in 2015. That's important. He plans on leaving Disney in June 2016, and having Episode VII's full box-office gross under his belt would be a nice win for his final months at the job.
Financially, though, May vs. December seems negligible. I honestly don't know a lot about this but Disney has quarterly reports and an annual report. A release date change will have a MASSIVE effect on quarterly earnings but not any on the annual. The company's annual earnings are measured from September to September and both December 2015 and May 2016 will fall into the 2016 financial calendar. So while a move to May might make Disney less in the First Quarter of 2016, they'd hypothetically make that up in the Third Quarter. Whether or not one is more important than the other, I don't know, but these are the kinds of things Iger is taking into consideration when J.J. Abrams or Kathleen Kennedy call.
Plus, Disney already has two huge movies planned for May 2016. There are Captain America 3 on May 6 and Alice: Through the Looking Glass on May 27. Sure, either could potentially move to make room for Star Wars, but the studio has to think about cannibalizing the audience. They also have to think about allotting resources for marketing and publicity, advertising dollars, space on toy shelves. It's a huge jigsaw puzzle and the easiest solution is to keep the film in December 2015.
The one thing a December 2015 release doesn't favor is the quality of the movie. Yes, it had already been pushed as late into 2015 as possible and Ford's injury is a terrible set back. But rushing a movie is never a good thing. If the studio doesn't care and just wants the film as a line on a spread sheet, that's a problem.
Anyway, as of now, we're right where we started. Star Wars Episode VII will be released December 18, 2015 and no matter what the director and producer want, they're going to try their hardest to hit that. Hopefully, if nothing changes, that doesn't hurt the quality of the film. If it does, well, there will be dozens of other Star Wars films to fix the mistakes. We might end up saying, "Help us Gareth Edwards, Rian Johnson and Josh Trank. You're our only hope."