Fox Still Wants Bryan Singer For 'X-Men: Apocalpyse'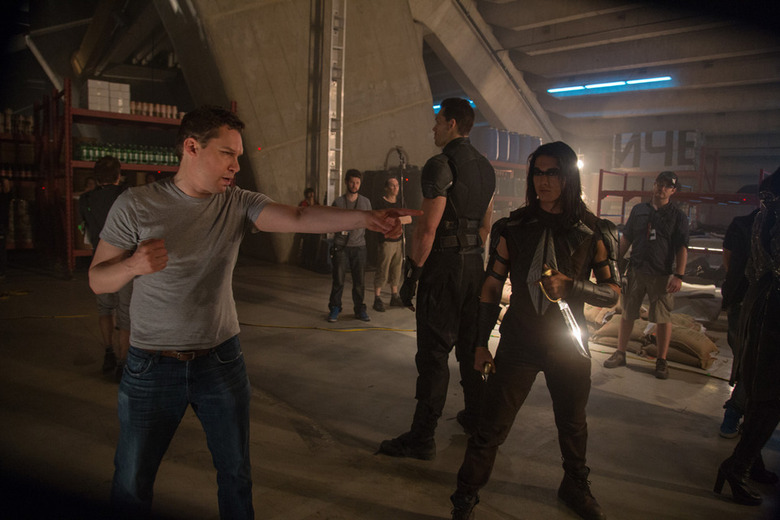 Bryan Singer was confirmed as the director of X-Men: Apocalypse before X-Men: Days of Future Past even made it to theaters. Then the sex abuse scandal broke, and Singer pulled out of the DOFP publicity tour. Rumors soon spread that Fox wanted to take him off of Apocalypse.
In a new interview, Fox president Emma Watts indicates that's not the case. "It's always been the intention for him to do it," she said. Hit the jump to read her comments.
As for why Watts is so eager to get Singer back, it's because she feels that "the management of the franchise" was the key to X-Men: Days of Future Past's success. "[A] big part of it was getting Bryan back [as director]," she explained.
In April, Singer was accused of sexually abusing a minor in 1999. Singer quickly and adamantly denied the allegations, but the ensuing legal battle and public controversy led him to drop out of his promotional duties for X-Men: Days of Future Past.
Then, earlier this month, Radar Online reported that Fox was considering dropping him from X-Men: Apocalypse — not so much because they were worried about his guilt (he was apparently able to offer evidence of his innocence) but because they were worried that the time he spent defending himself could hurt the bottom line.
Watts' comments aren't an ironclad confirmation that Singer will direct Apocalypse. As Watts herself says, there are still issues being "worked out." But it would've been just as easy for Watts to emphasize that nothing is set in stone. The fact that she's still talking up Singer suggests he's likelier to do it than not.
As of now, X-Men: Apocalypse is still scheduled to open May 27, 2016.