'Mall' Trailer: Directed By The Guy From Linkin Park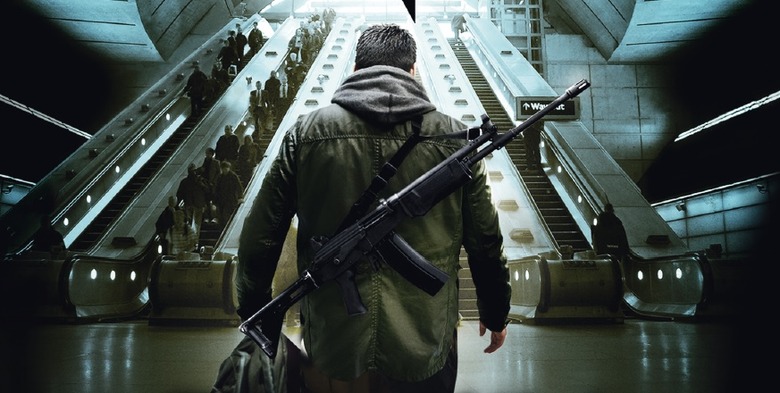 We may receive a commission on purchases made from links.
This weekend's Transformers: Age of Extinction is the first entry in the franchise not to use a Linkin Park tune as its main theme. But that's okay, because Linkin Park has found another way to contribute to the American cinema landscape.
Today we have the first trailer for Mall, directed by Linkin Park member Joseph Hahn and featuring music by Linkin Park. The indie drama follows five people who come together after a shooting at a shopping mall. Cameron Monaghan (Shameless), James Frecheville (Animal Kingdom), Gina Gershon, Vincent D'Onofrio, and Peter Stormare star. Watch the Mall trailer after the jump.
This feels less like a trailer than a music video, which isn't too surprising as Hahn has directed several of those for the band. At least it looks like a music video with some style to it. Mall marks Hahn's feature directing debut.
D'Onofrio produced and co-wrote (with Sam Bisbee and Joe Vinciguerra) the script based on the novel of the same title by his Law & Order: Criminal Intent co-star Eric Bogosian. It's a little tough to puzzle out who the characters are and how they're connected to each other in the trailer, so here's a synopsis of the book via Amazon:
Mal, a thirtysomething speed freak, shoots his mother, torches his house, and heads to the local mall with a sack of weapons and a plan for more mayhem. Danny, a voyeuristic businessman with a fetish for young underwear models, is caught by mall security peeking into dressing rooms at JCPenney. Jeff, a teenager with existential troubles, drops acid and departs on a philosophical nightmare. Donna, a hungry, unsettled housewife, is on the lookout for a one-night stand. Michel, a Haitian immigrant and mall security guard, seeks salvation. All long for a kind of satisfaction, and this longing leads them to the modern plaza of possibility, the shopping mall, where their appetites converge in explosive ways.
Mall opens sometime this fall. Check out the poster from France, where it's called A Day to Kill.