'Child Of God' Trailer: James Franco Captures The Brutality Of Cormac McCarthy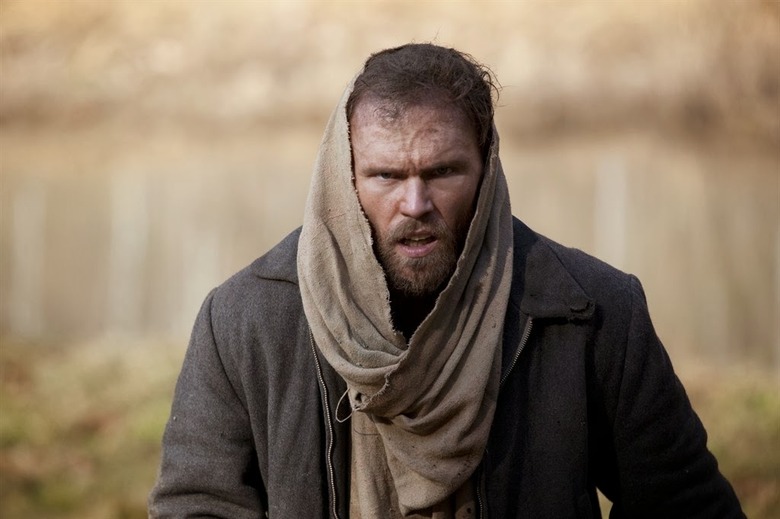 James Franco pays the bills (and has a great time) in big movies, and in friend projects such as This Is the End and The Interview. On the side, he has become a prolific art house director. His latest directorial effort to hit theaters is a really something to behold. Based on the Cormac McCarthy novel Child of God, this latest film from Franco is a tightly-crafted and very effective story of a wildly unstable man.Child of God is pure, undiluted McCarthy. Anyone who has hoped to see the core of a novel like Blood Meridian translated to the screen should see this one. If nothing else, it makes clear why putting hardcore McCarthy concepts into a mainstream movie is particularly difficult. Child of God is grimy, ugly, and odd. The lead, Scott Haze (above), gives one of the most raw, rub-till-it-bleeds performances I've seen in a long time. His work is chilling. (Tim Blake Nelson and Jim Parrack also co-star, and Franco appears in a brief role.) Check out the latest trailer below.
This look at the film does about as much as possible to convince viewers that Child of God is a pretty conventional thriller. The music and the edit are smart, and very selective. It's a good trailer, but this movie is far more creepy and grim than the edit really lets on. I do hope this turns out to be effective at roping in some extra viewers, because I think the film deserves to be seen, and a little bit of deception can be OK when it comes to selling a movie.
Child of God opens on August 1. Trailer via Yahoo.
Rootless and unstable, Ballard makes a disastrous attempt to exist outside the social order. As his reclusive tendencies become more extreme, he falls deeper into crime and degradation.
James Franco Child of God