'Life After Beth' Trailer: Dane DeHaan Romances An Undead Aubrey Plaza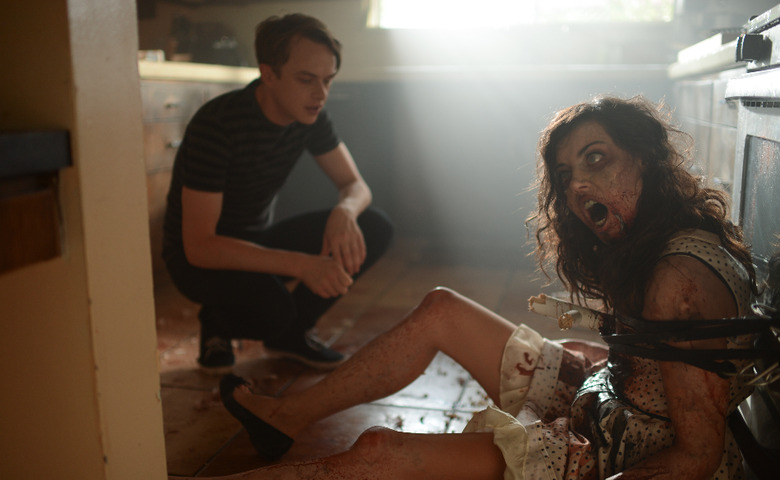 Plenty of zombie movies deal with the heartbreaking difficulty of having to kill a zombie with a familiar face. Not many deal with the pitfalls of trying to date one. Jeff Baena's Sundance comedy Life After Beth is one of the select few.
Dane DeHaan plays Zach, who's mourning the sudden death of his girlfriend Beth (Aubrey Plaza). When she comes back as a zombie, he's delighted to get a second chance at their relationship — even if it means putting up with her rotting flesh and newfound appetite for humans. Anna Kendrick, John C. Reilly, Molly Shannon, and Cheryl Hines also star. Watch the first Life After Beth trailer after the jump.
It's a promising concept. Zombies put a fresh spin on an otherwise typical indie romcom plotline about a guy trying to get his girlfriend back, while the wacky romance brings some new life to the tired zombie genre. Baena was the screenwriter behind David O. Russell's loopy I Heart Huckabees, so you know he's not short on imagination.
And the cast looks uniformly great, from the leads to the supporting players. Plaza, Kendrick, Reilly, Shannon, and Hines are all reliably funny actors. DeHaan isn't, but that's part of the fun — it's amusing to see him goof off after a string of intense dramatic roles.
So it's disappointing Life After Beth didn't get better reviews at Sundance. While some critics were very much on board — THR called it "one of the most emotionally credible zom-coms since Shaun of the Dead" — others were less impressed. Our own Russ Fischer found it to be "a messy, emotionally gross zombie breakup fable" despite strong central performances.Life After Beth premieres on DirecTV July 17 and then gets a limited theatrical release starting August 15. Check out two character posters below.