Casey Affleck Hopes To Cast Jack Reynor As Baseball Star Josh Hamilton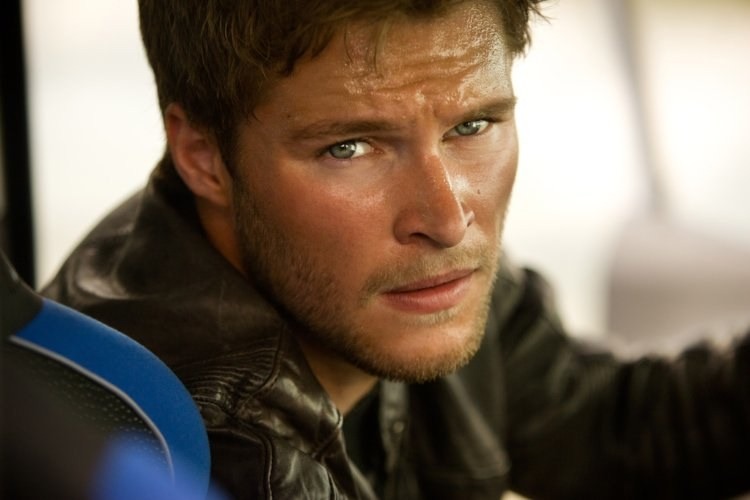 A Transformers star is set to play a transformative athlete. Jack Reynor, who is on screen this weekend in Transformers: Age of Extinction, is likely to play Major League Baseball superstar Josh Hamilton in a biopic of the slugger, written and directed by Casey Affleck. Reynor has yet to sign, but is the top choice for the film, which is set up at Relativity. Read more about the potential Josh Hamilton movie below
Deadline broke the news of the likely casting. Now, if you're wondering, "Why make a movie about this guy?" here's what I wrote two years ago when the Josh Hamilton movie was first announced:Hamilton was a teenage baseball prodigy, drafted #1 overall in 1999 by the Tampa Bay Devil Rays. He signed a $4 million contact and it seemed like he was on his way until a car accident screwed up his back and he became addicted to pain killers. That lead him down a path to much harder drugs and eventually was sent into rehab by the team. For years he was in and out of rehabs, getting worse all the time, until finally he hit rock bottom when he grandmother caught him smoking crack.That shock got Hamilton on the straight and narrow, he found religion and began to play baseball again. Eventually Hamilton was traded to the Texas Rangers where he's become a perennial All-Star, league MVP and Home Run Derby champion.
So basically just your rags to riches to rags to riches story set in the world of professional baseball. Here's how producer Basil Iwanyk described the film:
I truly think this guy' story is one of the most inspiring stories I've ever read. It's also tailor-made for a movie: it has the mythic quality of The Natural, the faith-based angle of The Blind Side, and faith is a major part of our story, and the romance of Walk the Line. Casey has totally captured those elements in his take for the movie. It is an extraordinary odyssey that took him from the depths of drug addiction, estrangement from his family, and suspension from baseball to a spectacular rebirth of his life, faith, marriage and major league career.
As for Reynor, he's the spitting image of Hamilton, which is a plus. We have yet to see a great test of his acting ability though, and it's pretty hard to judge that on a Michael Bay film. But Affleck being an actor himself, he surely trusts Reynor can pull the roll off and I look forward to seeing it.