'The Strain' Featurette: Guillermo Del Toro Builds A Weird World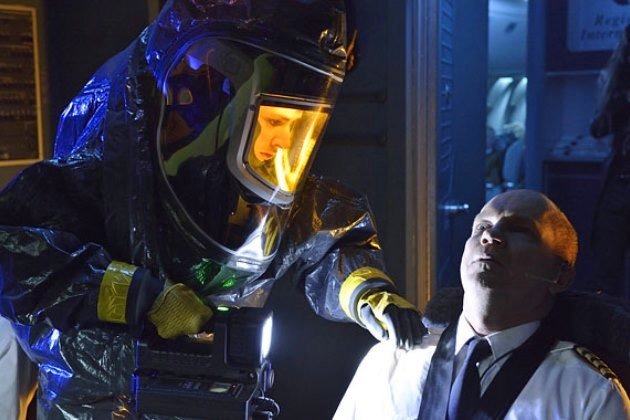 There's a new Guillermo del Toro project hitting soon, and a lot of people don't seem to know much about it. We're talking about The Strain, the FX series adaptation of the vampire novels co-authored by del Toro and Chuck Hogan. The show's pilot was directed by Guillermo del Toro, and the overall aesthetic very much bears his signature.
The show follows events that begin with the landing of a plane at a New York airport. Nearly everyone on the plane seems to be dead, and the circumstances of the situation that led to the mass slaughter are difficult to pin down. But soon there are pale figures running around NYC, and a couple CDC-based scientists (Corey Stoll of House of Cards and Midnight in Paris and Mía Maestro of Breaking Dawn) are stuck trying to uncover source of the new plague while containing the breadth of its infection.
Below, watch a featurette focusing on the world-building done for the show.
And here's another short that sums up the story, or at least the opening chapters.
The Strain premieres Sunday, July 13 at 10p on FX.
David Bradley (Harry Potter) is in the cast, which also features Kevin Durand, Sean Astin, Frances Capra, Anne Betancourt and Richard Sammel.
A plane lands at John F. Kennedy International Airport with lights off and doors sealed. Epidemiologist Dr. Ephraim Goodweather (Stoll) and his team are sent to investigate. On board they find two hundred corpses and four survivors. The situation deteriorates when the bodies begin disappearing from morgues. Goodweather and a small group of helpers find themselves battling to protect not only their own loved ones, but the entire city, from an ancient threat to humanity.