Scott Cooper Making Granite Mountain Hotshots Movie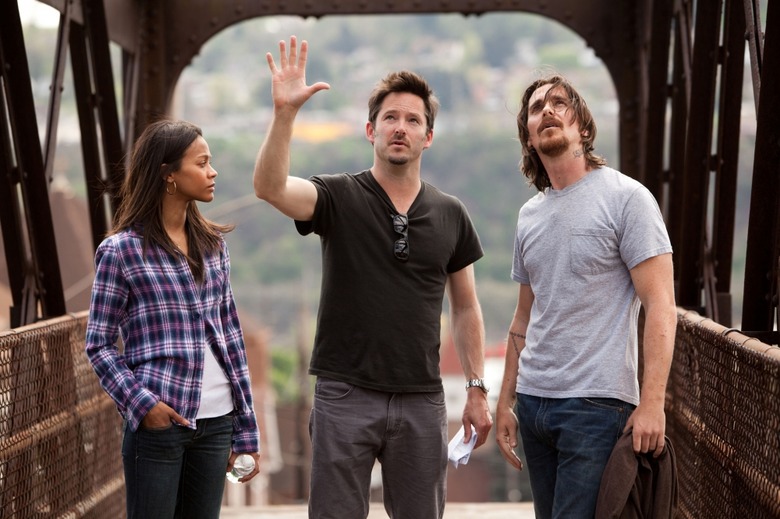 Scott Cooper will follow up his Whitey Bulger biopic Black Mass with another true-life tale. He's attached to direct a feature about the Granite Mountain Hotshots firefighter crew of Prescott, Arizona, who perished in the Yarnell Hill wildfire. The news comes almost exactly one year after the real-life tragedy took place. Hit the jump for more details.
As reported by Variety, Cooper will direct from a script by Ken Nolan (Black Hawk Down). Lorenzo di Bonaventura is producing, along with Mike Menchel, Dawn Ostroff, and Jeremy Steckler. The filmmakers will consult with McDonough and the families of the Granite Mountain crew members.
In a statement, Cooper explained what attracted him to the project. "The heroic and tragic story of the men who gave their lives to protect the community of Yarnell is heartbreaking, compelling and inspiring," he said. "I look forward to telling their story with the respect, sensitivity and authenticity that these true American heroes deserve."
Di Bonaventura echoed his sentiments. "The nation came together to mourn the great loss of life by these heroes, but their bonds with each other makes their story so much more extraordinary and compelling," he said. "The story of the Granite Mountain Hotshots, and the tragedy that befell them, is not as much about the fire as it is about a group of blue-collar guys and their families and the brotherhood that they form with one another."
Cooper made his directorial debut with the 2009 country music drama Crazy Heart. He followed it up last year with the crime drama Out of the Furnace. His third feature Black Mass, which stars Johnny Depp as notorious gangster Bulger, is shooting now.