Chris Hemsworth Eyed For Shane Black's 'Doc Savage'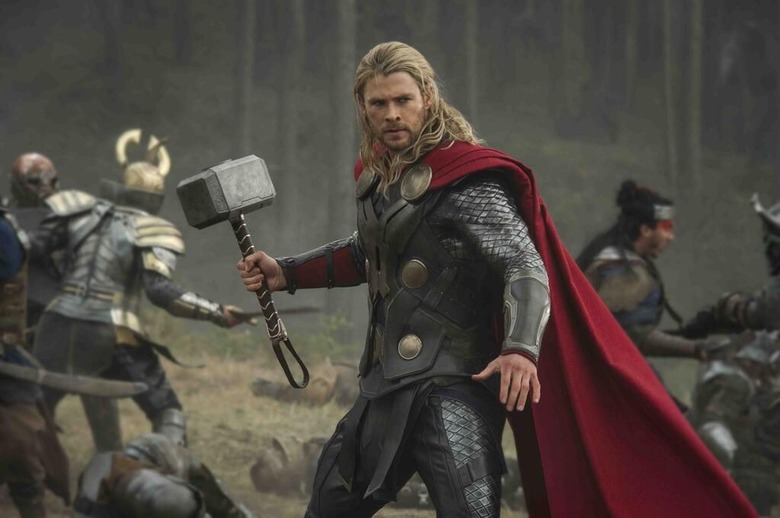 After two outings with Robert Downey Jr., Shane Black may be looking to team up with another Avenger for an upcoming film. Chris Hemsworth has reportedly been eyed for the lead role in Doc Savage, which Black has been attached to direct for a few years already. Hit the jump for all the latest updates on the project.
Doc Savage originated as a pulp hero in the '30s, but has since appeared in other media including radio, film, and comic books. He's basically the perfect guy — as Wikipedia puts it, he's "a mix of Sherlock Holmes' deductive abilities, Tarzan's outstanding physical abilities, Craig Kennedy's scientific education, and Abraham Lincoln's goodness."
Last year, Black described the kind of actor he envisioned for the role. "They kind of gotta be tall," he said. "He's the perfect physical specimen and when people look at him, they're overawed by the sort of symmetry and perfection that he exudes." The 6'3" Hemsworth certainly fits the bill (as anyone who saw Thor can attest).
Black has been working on Doc Savage for about the past five years. He co-wrote the script with Anthony Bagarozzi and Chuck Mondry, and finally closed a deal to direct last year. However, any official casting is probably a ways off still. Doc Savage is dealing with some budgetary issues at the moment, and as such it's unclear when the film will actually shoot. The Nice Guys seems likely to move first, or maybe even the Predator reboot.