'Gotham' Director Wants To Introduce Mr. Freeze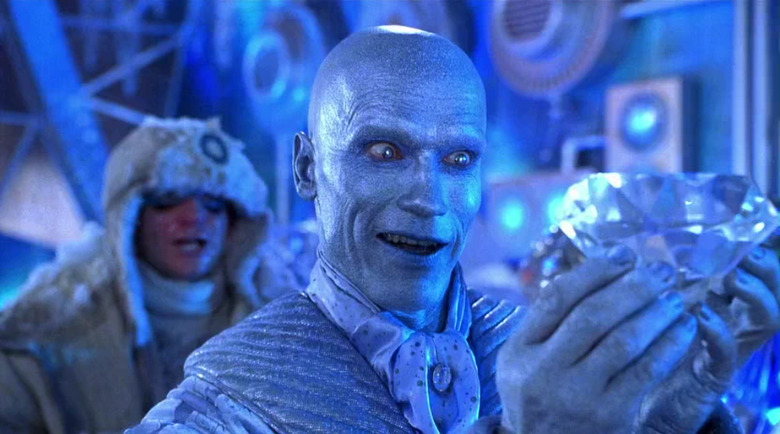 Fox's Gotham is ostensibly the origin story of Jim Gordon and Batman, but it seems to be as much about the villains as it is the heroes. Catwoman, the Penguin, the Riddler, and Poison Ivy are just a few of the classic characters we can expect to meet, along with new inventions like Jada Pinkett Smith's Fish Mooney.
Even with that lineup, though, director Danny Cannon is hoping to make room for one more baddie. He's pushing to introduce Mr. Freeze, the mad scientist who enjoys chilling things and making ice-themed puns. Hit the jump to read his comments.
I have a big pitch with Bruno about the Mr. Freeze character, whose origins are uncertain. If I can win Geoff Johns over and if I can win Bruno over, then I look forward to the moment where that character can be realized.
First introduced in 1959, Mr. Freeze is the alter ego of Dr. Victor Fries. The character has appeared many times over the years, across all media. One of the more famous iterations of Mr. Freeze was in 1997's Batman and Robin, where he was played by Arnold Schwarzenegger. George Sanders, Eli Wallach, and Otto Preminger have also portrayed him.
Freeze / Fries's backstory typically involves a failed attempt to save his terminally ill wife — but of course, we don't know how Gotham might reinterpret things if they decide to introduce him. Which is a big if at this point, seeing as they have so many other villains to work with.
What we do know is that Cannon and his colleagues are in no rush to reveal all these iconic characters. "The beauty of this, both myself and [showrunner] Bruno [Heller] did not sign on until we heard both network and studio assure us that we would not be forced into realizing this so quickly," said Cannon. "We want a slow-burn."
Gotham premieres this fall on Fox. Do you think Mr. Freeze would be a good addition to the series?