'Ready Player One' Movie Update: Zak Penn To Rewrite Script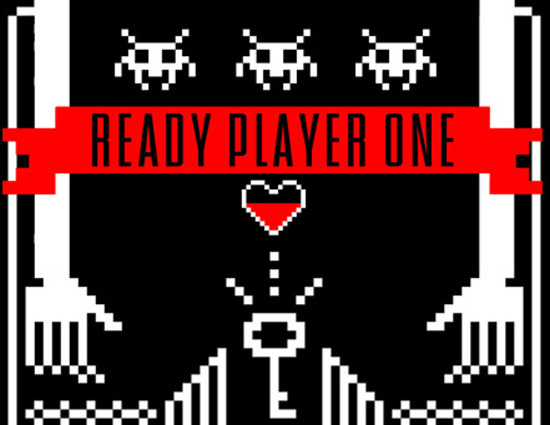 One of the most entertaining, page-turning books I've read in the past few years is Ernie Cline's Ready Player One. Before it was even published, Warner Bros. acquired the rights to the video-game influenced story, which plays like a high-tech blend of The Social Network, Willy Wonka, and Ender's Game.
That was 2010 and since then, the only update was about a script rewrite in 2012. Two and a half years later, one more writer is coming onboard. His name is Zak Penn, better known as the original writer of The Avengers and X2. His job is to shape up the script so Warner Bros. can sign a director this fall. Read the latest on the Ready Player One movie below.
The Wrap broke the news of Penn boarding Ready Player One. He and Ernie Cline, who penned the first version of the screenplay, became friends as the pair collaborated on a documentary about the E.T. Atari game.
Here's how I describe Ready Player One to friends. Imagine a world where something like Facebook has become a virtual reality space the whole world lives in. In this space, anything is possible. That would make the person behind it the most wealthy person in the world. Now, when this person died, imagine they created a contest. They've hidden three keys in the world of "Facebook" and whomever finds them can have all their money. The catch is that this creator is an uber-nerd fan of '80 pop culture so, to find the keys, everyone will have to become very familiar with old school video games, movies, music and more. Those who know the most about '80s pop culture can sell their services in the search for the keys.
Yeah, it's awesome.
If you're reading /Film, Ready Player One is a book you need to check out. I literally finished it over two days because it was just so damn exciting, entertaining and fun. Cline's created a believable future where the ability to watch movies and play video games actually makes you into a hero, which is pretty excellent. It's also a very big story so whomever does end up attached to direct will have something really grand and visual on their hands. Hopefully Penn, who is obviously familiar with that kind of film, can do the book justice.
Another interesting note in The Wrap story is that "several high-profile filmmakers have already expressed interest in the project, especially in the wake of Facebook's $2 billion acquisition of Oculus."
I'm very excited to hear that the Ready Player One movie is still on deck at Warner Bros. and in development. Are you?