Marc Webb To Direct Showtime Musical Comedy 'Crazy Ex-Girlfriend'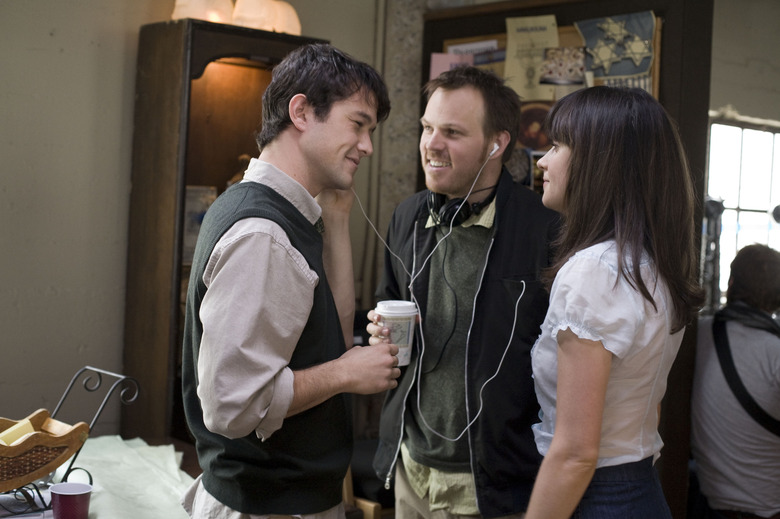 Marc Webb made his name on the offbeat not-quite-romcom (500) Days of Summer, but since then he's been tangled up in the Amazing Spider-Man franchise. He directed the first two films, is set to direct the third, and may or may not be involved in any installments beyond that.
Fortunately, though, that's not all he's doing. Webb looks to be returning to his non-superpowered roots with Crazy Ex-Girlfriend, a Showtime musical comedy pilot from Aline Brosh McKenna (The Devil Wears Prada). More details after the jump.
(As someone who grew up 20 minutes from West Covina, I could tell Rachel there's absolutely nothing of interest awaiting her over there — but hey, whatever makes her happy. Maybe she can hook up with (500) Days romantic Tom, who lives in nearby Los Angeles.)
The cute premise and quirky tone should be right in Webb's wheelhouse. His (500) Days of Summer centered on a similar quest for love, and one of the most memorable scenes in the entire film was a musical number set to Hall & Oates' "You Make My Dreams Come True." Even his Amazing Spider-Man films are at their best when they're focusing on Gwen and Peter's romance.
In a statement, Showtime president David Nevins explained that Webb was "eager to flex different creative muscles after his blockbuster successes." Brosh McKenna was similarly "thrilled" by Webb's involvement, saying she'd "wanted to work with [him] for such a long time."
If there's any bad news here, it's that Showtime hasn't actually ordered Crazy Ex-Girlfriend to series yet, meaning there's no guarantee we'll actually get to see Webb's pilot. But here's hoping it works out. Between this and the Cameron Crowe / J.J. Abrams series Roadies, Showtime's upcoming slate is looking more and more enticing.