Tilda Swinton Promises Doom In Great 'Snowpiercer' Clip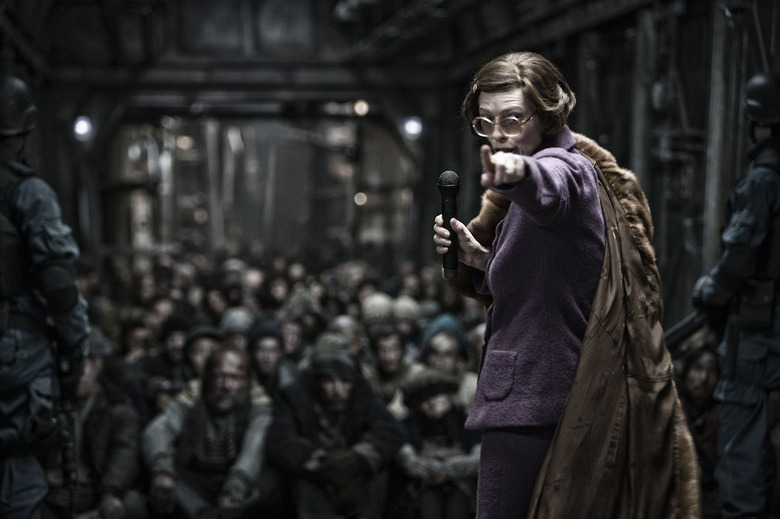 This week, audiences in the US finally get to see Bong Joon-ho's post-apocalyptic sci-fi film Snowpiercer. It is a terrific movie — an intense tale of social strife with a spectacular cast and a real aesthetic vision. (It also has some of the best action scenes in a film so far this year.)
Even with all the great stuff Snowpiercer has going for it, one asset really stands out. Tilda Swinton can be relied upon to give an attention-getting performance in just about anything. Here, she throws herself into the material, putting some dental appliances to good use and spitting out dialogue with a conviction that could wither just about any onlooker. But not Chris Evans; in this clip, Swinton's speech only angers him, and makes him more determined to act. Watch below.
The clip doesn't give away anything, so watch without fear of spoilers.
Clip via Vulture.
The cast also features Jamie Bell, John Hurt, Ed Harris, Octavia Spencer, Kang-ho Song, and Ah-sung Ko.
The surviving members of humanity struggle to survive amidst a world covered in ice on a supertrain where the poor and the rich are constantly at odds in the English-language debut of filmmaker Bong Joon-ho (The Host).